by Gregory Bondaruk on October 13, 2021
Smarter, Better & Optimized for iOS 15
Fall has officially arrived. And with it, the lastest version of iOS & iPadOS has been installed on millions of devices, worldwide. Naturally, we've been working on making sure MindNode is ready for the newest system features. Here's what's new.
Optimized External Keyboard Support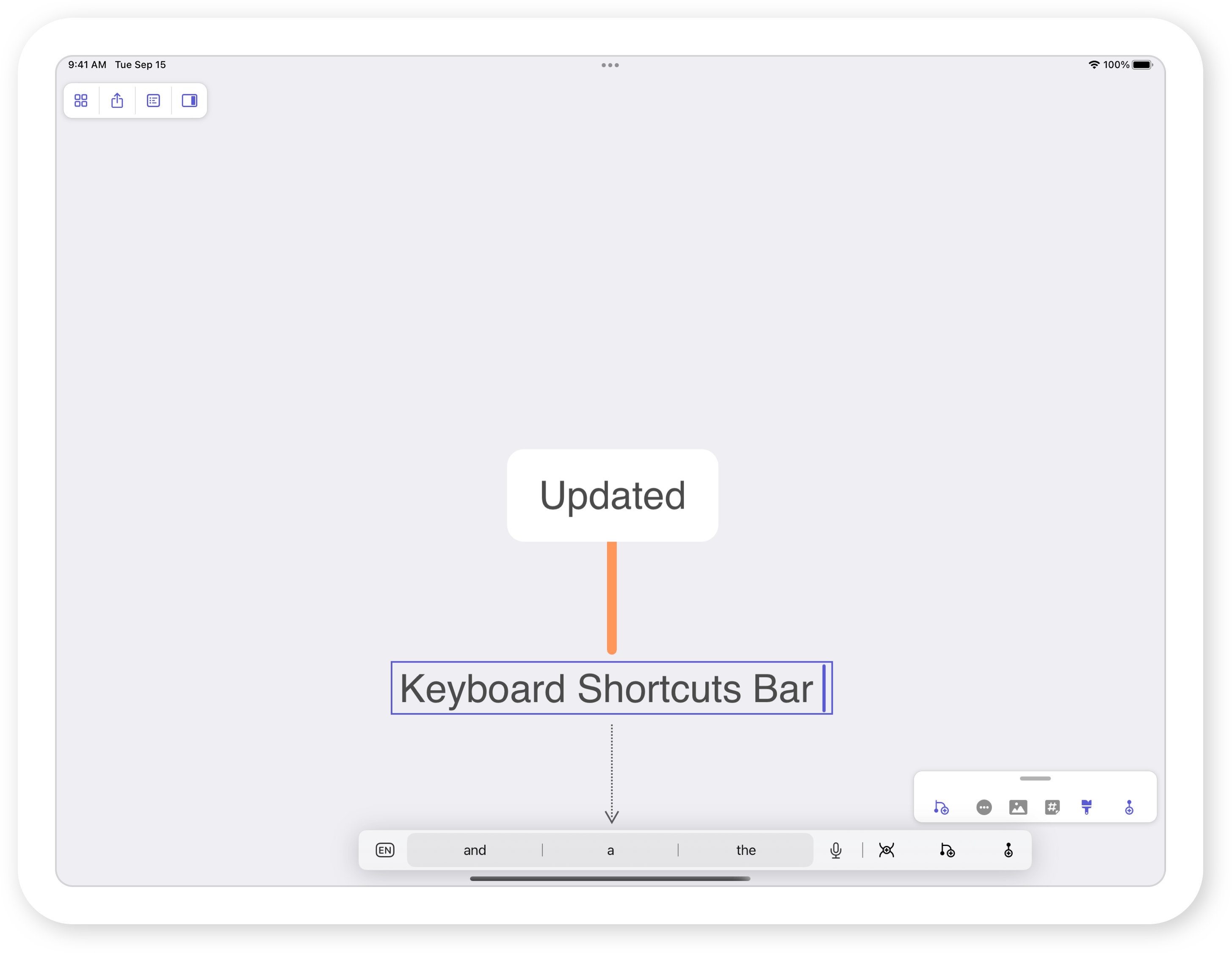 Using a keyboard with your iPad is a fantastic way to boost your productivity while brainstorming with MindNode. And now, it's gotten even better. The first new addition is the updated keyboard shortcuts bar. It appears at the bottom of your screen, letting you select autocomplete suggestions, start dictation, or use MindNode actions like creating a new main, child, or sibling node.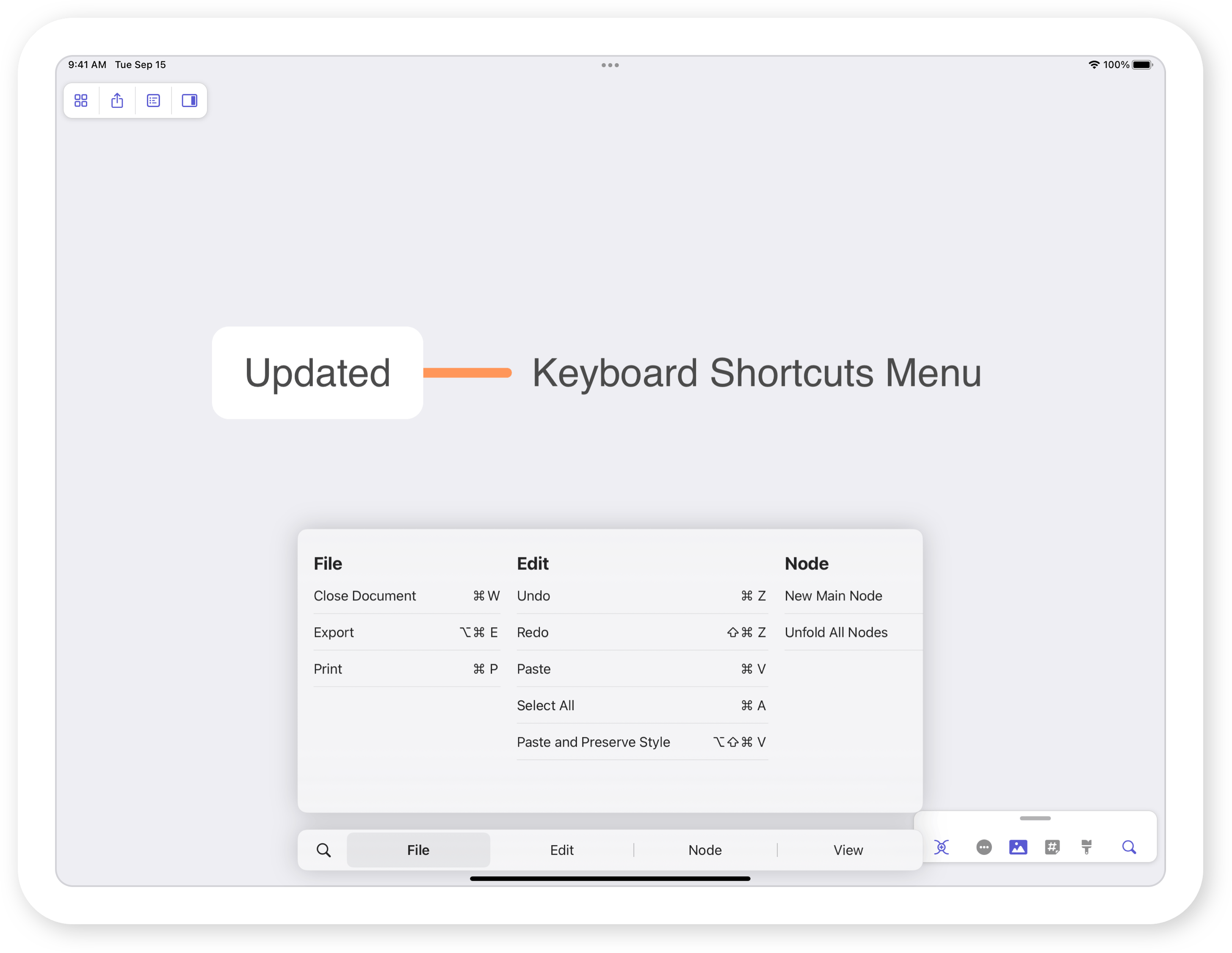 Keyboard shortcuts are a great tool, letting you perform actions at the stroke of a key. The keyboard shortcuts view, available by holding down Command (⌘) has been redesigned to display shortcuts by categories, and enable triggering them with a tap, making it easier to use and learn your favorite actions.
Smarter Sticker Search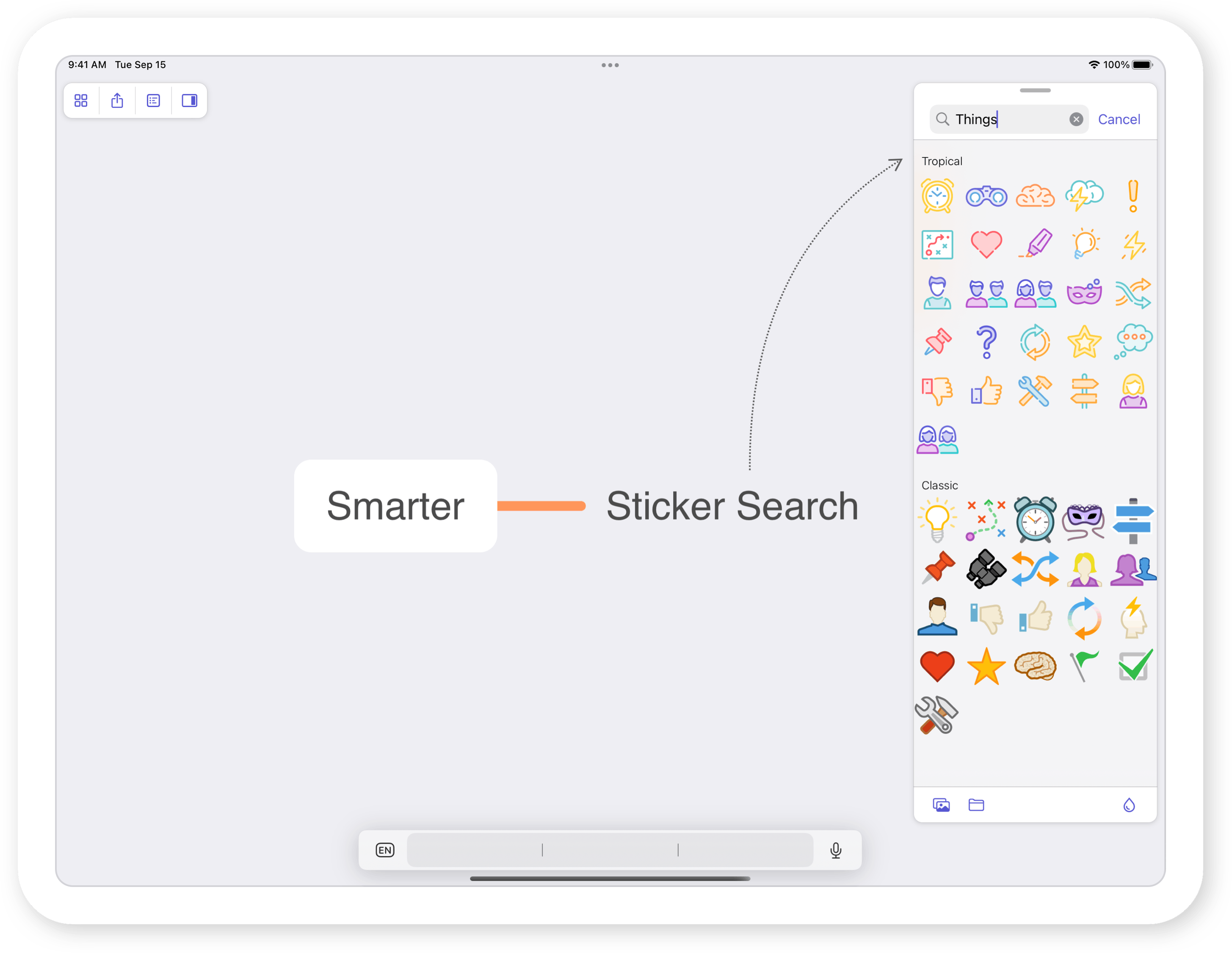 Sticker search now takes advantage of natural language processing, and we've improved support for localizations. This means that your search terms will be recognized more reliably, delivering the stickers you need, & in the language that you're using.
And more
We've packed plenty more into this update, like improving navigating nodes using keyboard arrows, performance improvements for the outline, and fixed plenty of bugs. Check out our release notes for all the details. This update is available now for your iPhones & iPads, and requires iOS/iPadOS 14.