by Gregory Bondaruk on October 29, 2021
It's only been a week since our last update, but with the release of macOS Monterey, we've made sure that MindNode on Mac is up to date. This is what we've been working on.
Shortcuts Support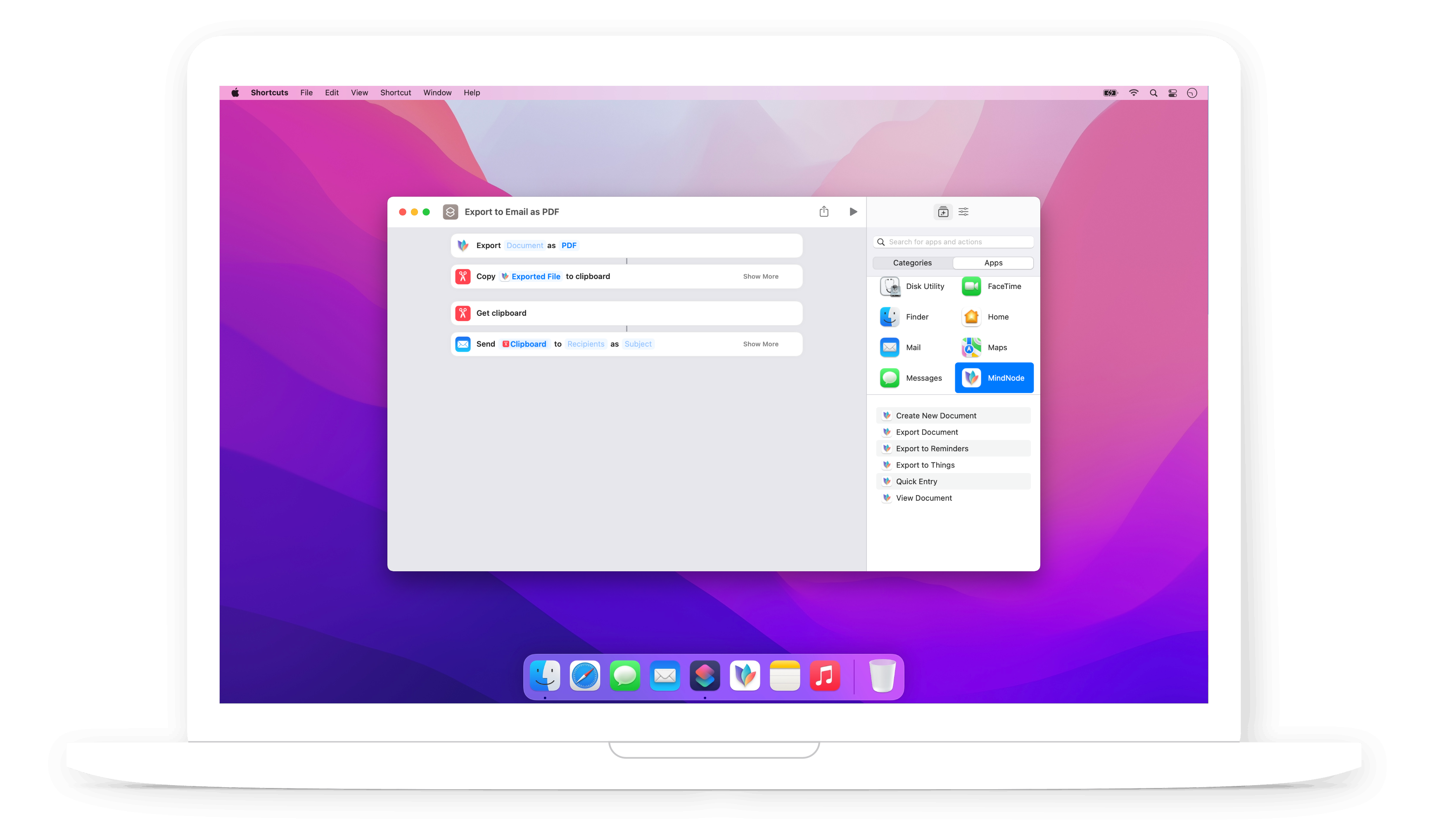 We've had support for shortcuts on iOS for a while now. Now, with the arrival of Shortcuts on macOS, you can enjoy the same, great automations from your iOS devices, on your Mac. With this update, you can automatically export, share, import & create documents, without even launching MindNode.
Try it out yourself with these shortcuts we've created:
Use this shortcut to share your latest mind map with your colleagues, friends, or anyone else via email:
Try out this shortcut to import your thoughts from Bear into a mind map:
You can also use these shortcuts with MindNode on your iPhone or iPad!
Smarter Sticker Search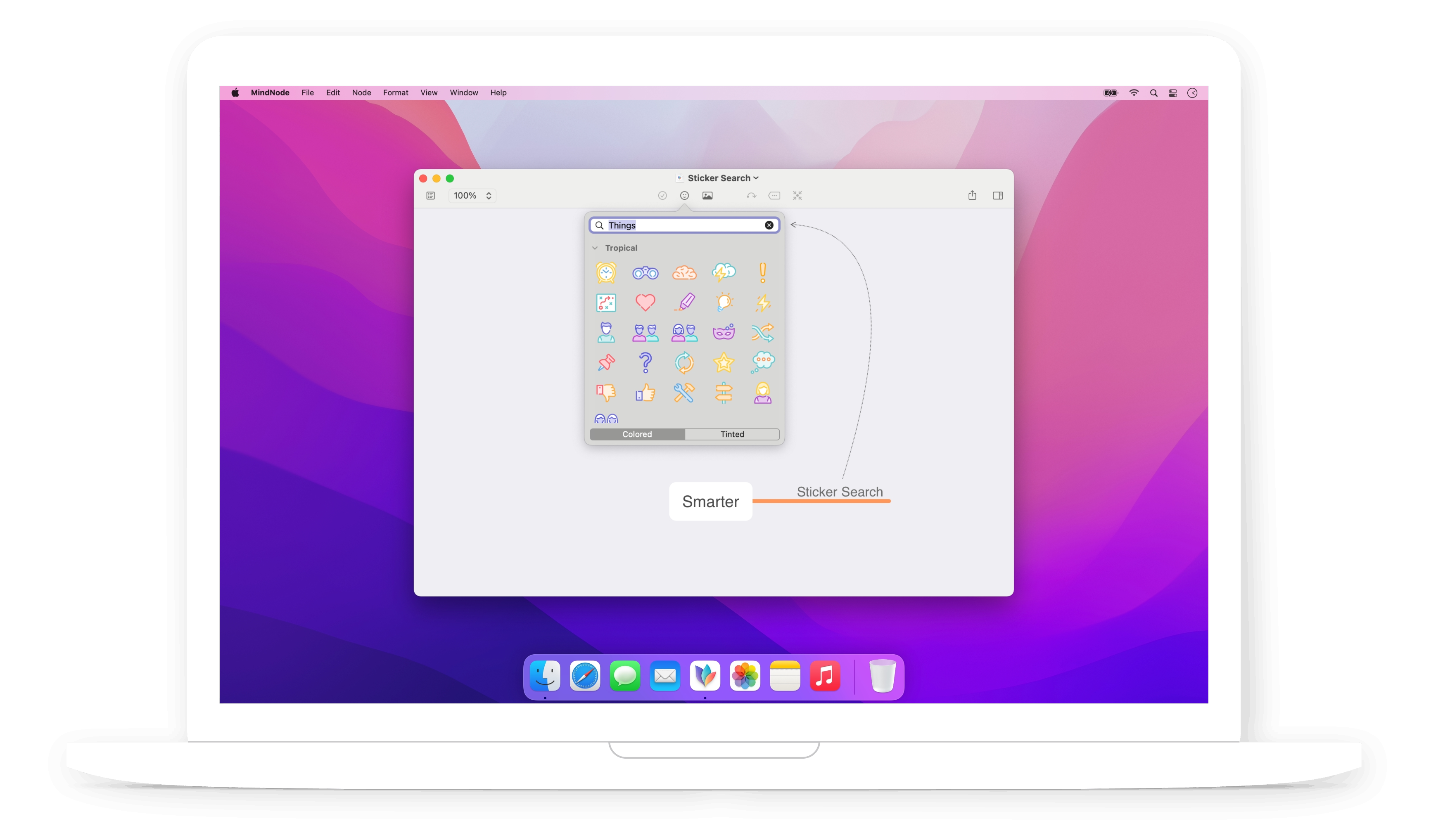 Sticker search now takes advantage of the same natural language processing we recently added on iOS. This means that your search terms will be recognized more reliably, delivering the stickers you need, and in the language you're using.
More
There's plenty more improvements & bug fixes in this update. You can now use the "Duplicate", "Duplicate Single Node", & " Copy Single Node" actions in the outline, we've improved the performance of selecting nodes and nodes with large amounts of text in the outline, and plenty more. Check out our release notes for more details. You can expect these improvements, new shortcuts, & bug fixes to arrive soon on MindNode for iOS & iPadOS. This update is available now for your Mac, and requires macOS 11.