by Gregory Bondaruk on May 06, 2022
Hi Michael!
Where are you from?
I am originally from St. Michael, a small village in southern Burgenland, the southeastern part of Austria, close to the Hungarian border. While at university, I lived for 7 years in Graz, and afterwards, I relocated to work in Vienna.
What do you do at MindNode?
I started working for MindNode in 2016. An important part of my work is improving the iOS and macOS apps, and writing some server-side code for our subscription management.
Some of the larger features I've worked on have been Focus Mode, the Node Well, and Smart Layouts. 
Another aspect of my work is release management. From our raw code, I create the distributable app bundle, submit it to Apple's review process and finally release it to our customers.
And in your free time?
Plenty of things:
I'm training for the Wachau Marathon in late September. I also enjoy hiking. The heyday of my hiking career was during my studies in Graz. Nowadays, less so, but I would like to level up again.
My highest peak: Bishorn, 4153m My lowest peak: Geschriebenstein, 882m 
Like most Austrians, I like skiing. My favorite resort is Nassfeld. 
At home, I'm always fighting entropy and chaos. 🙂
I'm watching the last season of "Better Call Saul", which is great.
Finally, we also enjoy playing board and card games, our current favorite is Skyjo.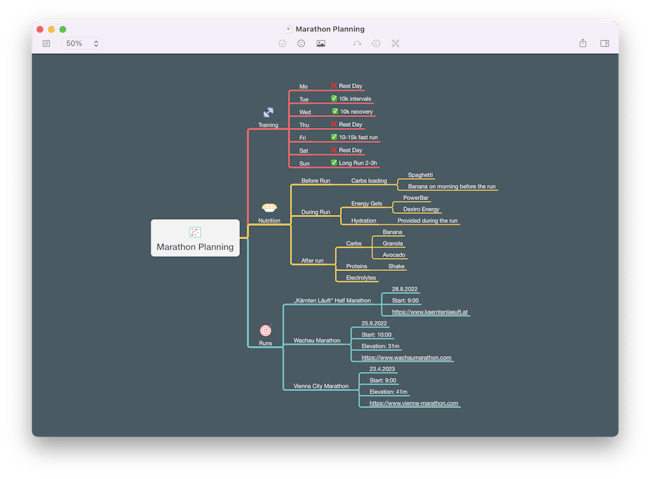 How do you start your day?
I start off with a Nespresso, out of convenience. 3-4 times a week, I go for a longer run (>10K). Most recently, my little daughter has been joining me in her stroller.
How do you start your weekend?
Turning off my Mac.
How do you use mind mapping?
At work, most of the time I use it for daily to-do lists. For larger features, I use it to make a sketch of the rough architectural plan. Personally, for shopping and travel lists.
What are your favorite features in MindNode?
I have no favorites - I like the whole package. 
What's your preferred device to use MindNode on?
I like capturing quick ideas on my phone (I use it most of the time while on public transport). At home, I prefer using the Mac for the larger screen size and because it is a more comfortable input device.
Finally, do you have a favorite mind map?
Yes, meet Mr. Undo 🎅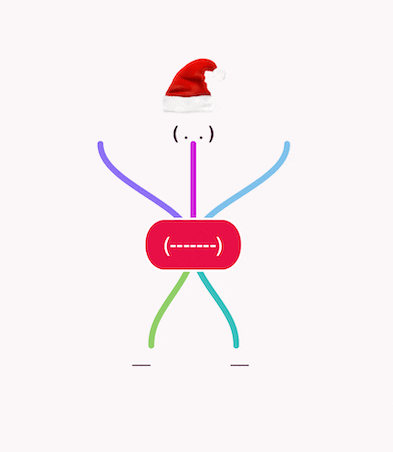 Get MindNode
Download MindNode now and start exploring your ideas in a whole new way.