by Markus Müller-Simhofer on April 24, 2019
More Focused Than Ever - MindNode 6 Has Arrived
MindNode 6 is now available on the App Store and Mac App Store. MindNode 6 comes with a brand-new Focus Mode, Sticker Search, and the ability to hide Connections.
It also brings Multi-Select, improved External Screen Support, and customizable Panels to iOS.
And we added Traditional Chinese as our 14th supported language! MindNode 6 is a free update for all MindNode 5 customers.
Focus Mode
Our brand-new Focus Mode puts a spotlight on one part of your mind map and fades out all the rest. It minimizes distractions and - at the same time - ensures you don't lose context. The path to the main node is always visible, and when you zoom out, surrounding nodes will slowly fade in. This unique perspective enables you to easily refocus on a single area of your idea.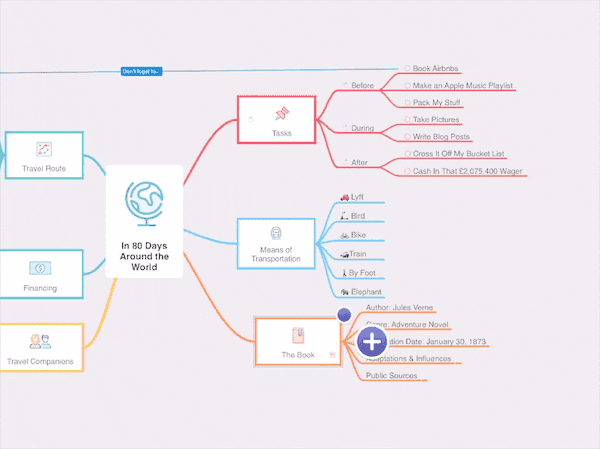 To help you reduce distractions even further, we also added the ability to - independently of Focus Mode - hide all connections on your canvas.
Sticker Search
Stickers are a great way to give your documents clarity and personality. As our library grew, it became harder to find the right Sticker for your thought. With the search field in the sticker picker, you can now quickly find the perfect sticker in no time.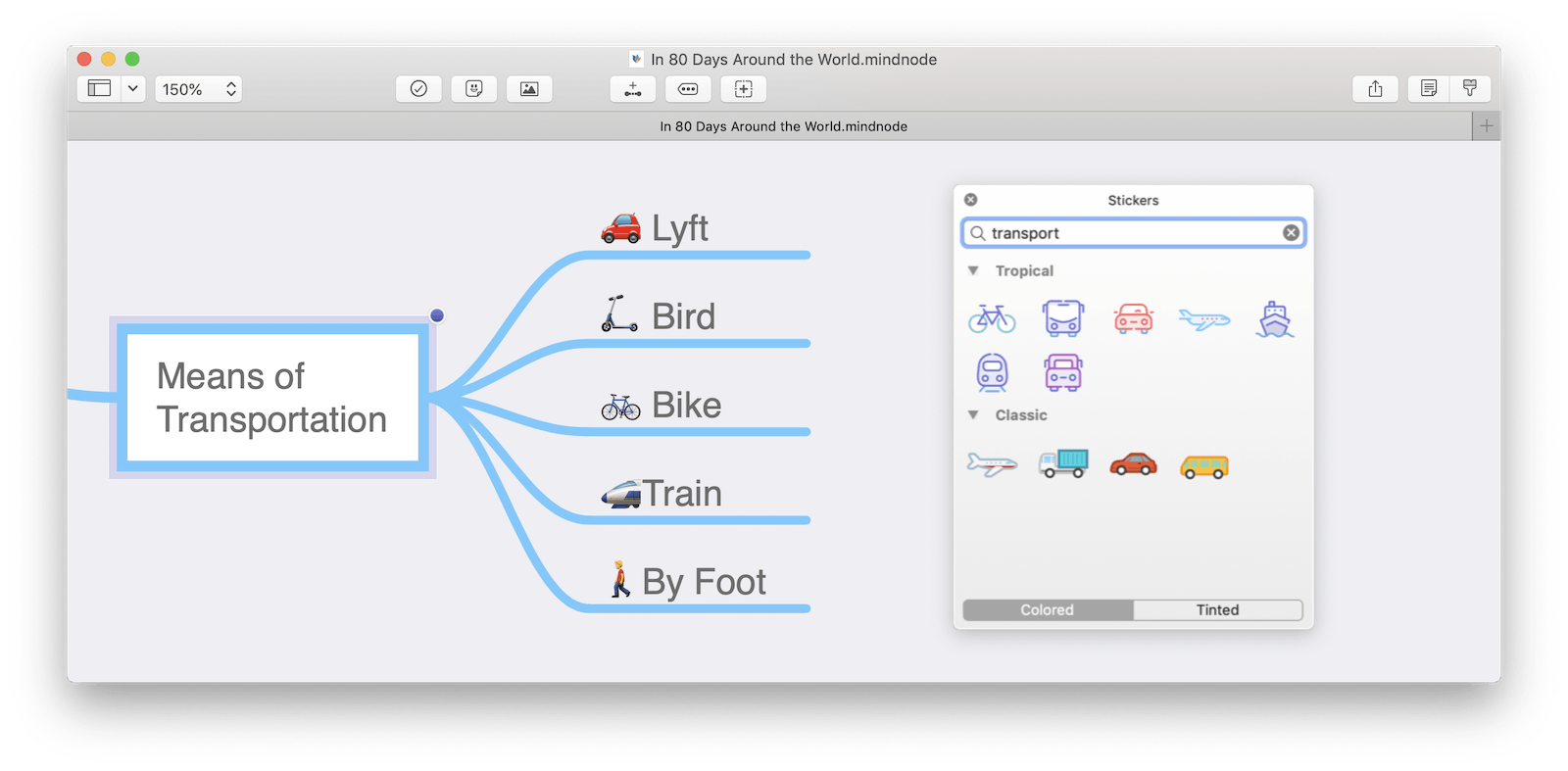 Multi-Select on iOS
Styling, editing and rearranging multiple nodes at once just got a whole lot easier. Select multiple objects by touching and holding anywhere on the canvas. Alternatively, long press the canvas to start a rubber band selection. And in case you're using an Apple Pencil, touch the canvas with one finger and move the pencil to start a rubber band selection.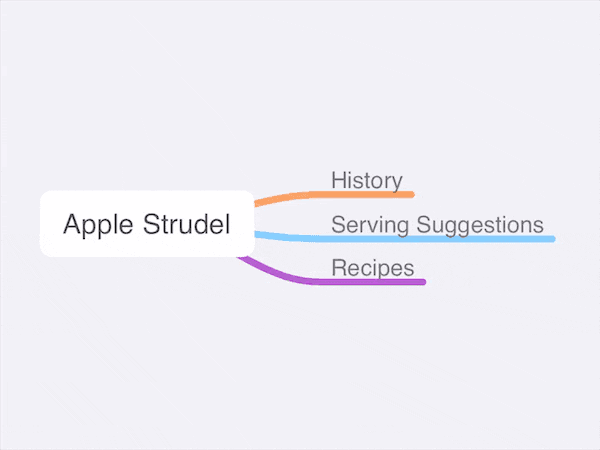 External Screen Support (iOS only)
Big ideas need space, and with an external screen, you get a different perspective on your ideas. Using the feature "Lock Viewport" in the settings, you can lock the zoom and scroll position on your external screen to always keep one part of your document in view. You're now also able to use Quick Look to view images and configure the resolution of connected displays.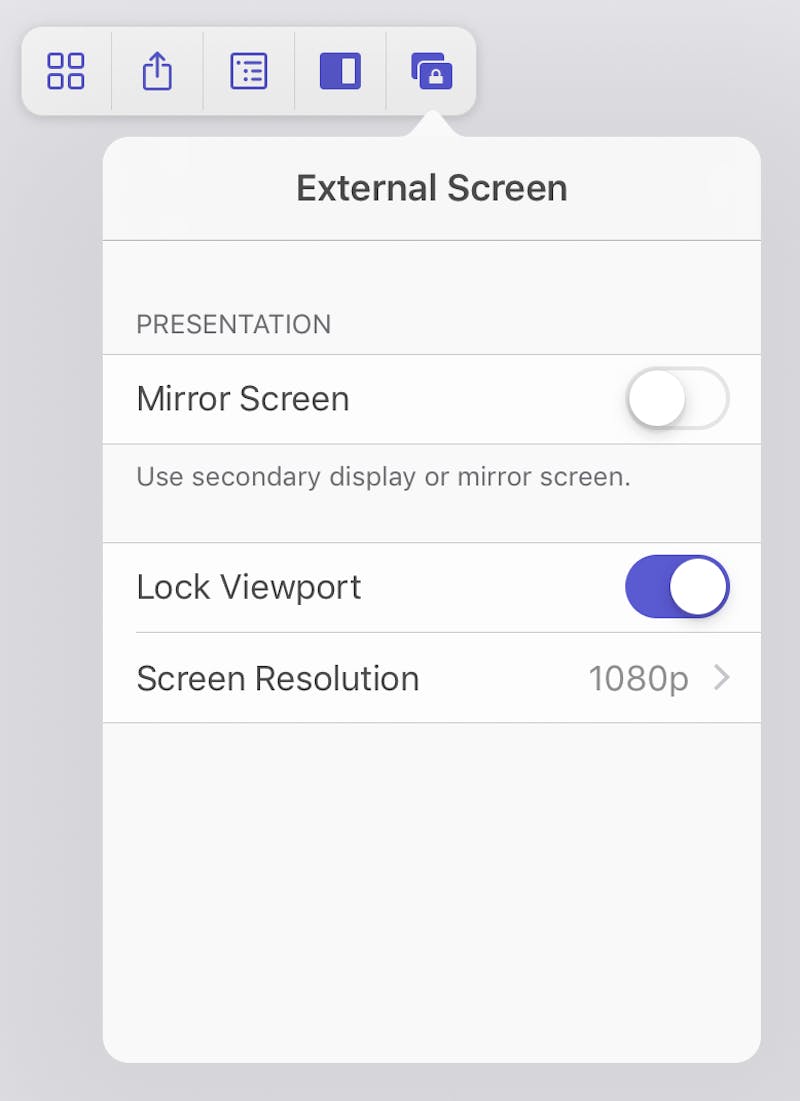 Customizable Panels (iOS only)
MindNode's most important task is to support you exactly where you need it. This applies to every (UI) element of MindNode including panels. Drag and drop your favorite actions from the Actions Panel onto the Panel's quick actions slots. On iPad, you also got the ability to drag Panels to the other side of the screen now.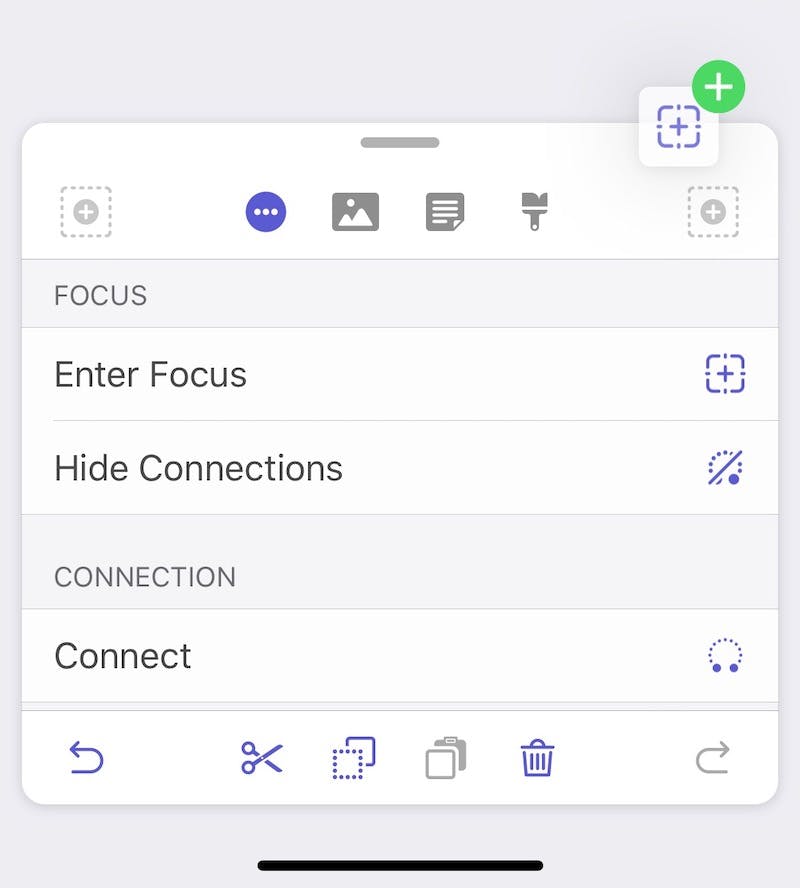 Traditional Chinese Localization
MindNode is now fully localized to Traditional Chinese. With this addition, we now support 14 different localizations: Arabic, Chinese (Simplified), Chinese (Traditional), Dutch, English (US), French, German, Italian, Japanese, Korean, Portuguese (Brazil), Russian, Spanish (Spain), and Swedish.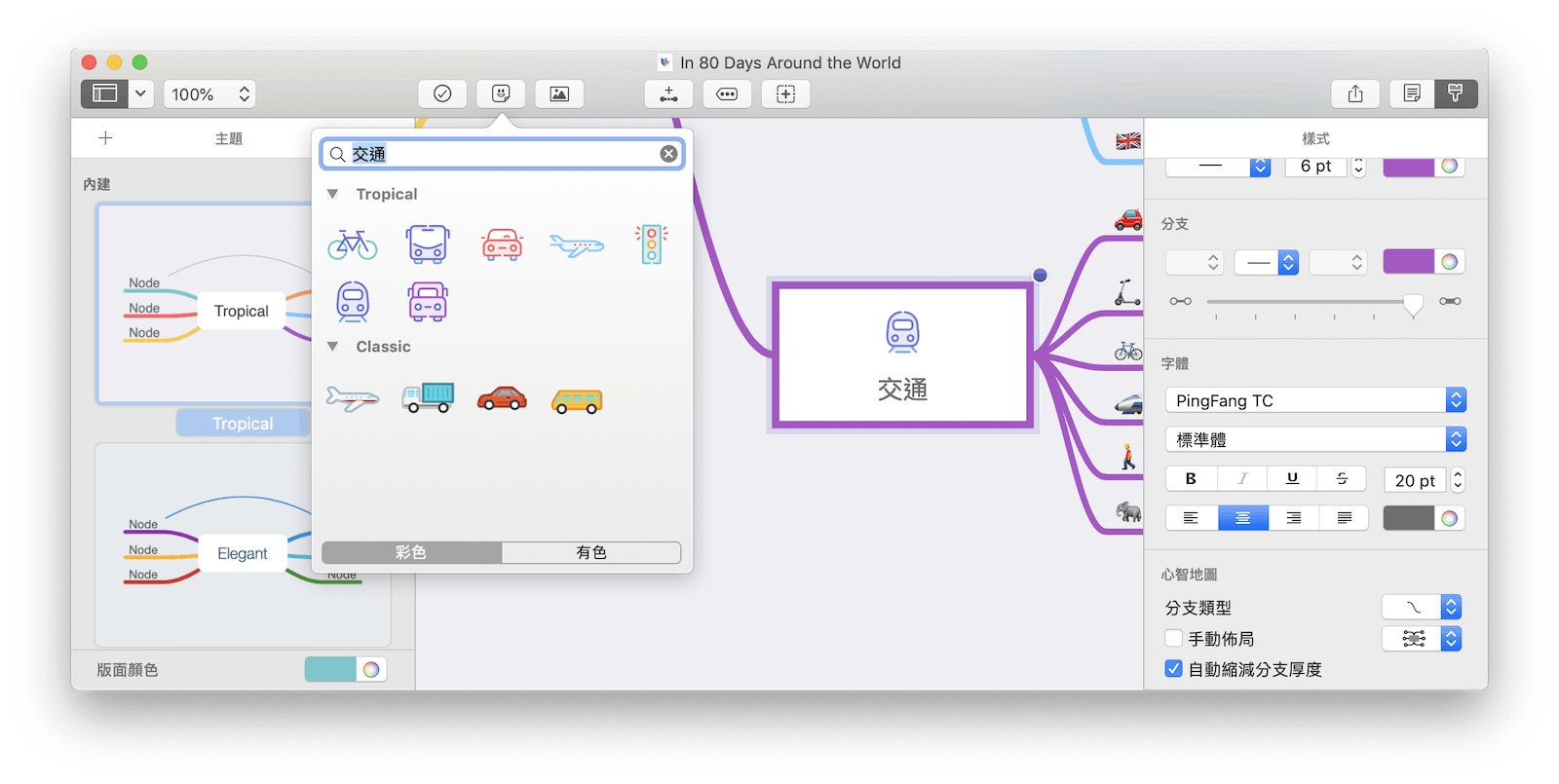 Keyboard Shortcuts
Besides adding features that give you more focus we also wanted to make the transition between the iOS and the macOS versions of MindNode as seamless as possible. This is why we also decided on changing some of our keyboard shortcuts. Yes, for your muscle memory, it will take some time to adapt, if you were used to the old shortcuts. But trust us, in the long run, you will enjoy being able to use the same shortcuts on your iPad and Mac. We can sincerely say this because everybody in our team went through the same process.
MindNode 6 is a Free Update
MindNode 6 is a free upgrade for all MindNode 5 customers. If you are using MindNode 2 for Mac or MindNode 4 for iOS, we offer discounted upgrades for MindNode 6.
For more details please have a look at our release notes:
If you tried MindNode 5 before and want to retry MindNode 6, you can reset the trial using the following links: