by Gregory Bondaruk on December 17, 2021
As the year comes to an end, we've managed to fit in one more update for MindNode before we greet 2022. Here's what's new in our latest version.
Adaptive Outline Font Size
We've heard from many of you that you would like to adjust the font size in the outline. With this release we've made this possible.
iOS & iPadOS
When you're using MindNode on your iPhone or iPad, the outline will now use your system-wide settings for the font size. You can adjust this by going to the Settings app, then going to Display & Brightness, and finally selecting Text Size.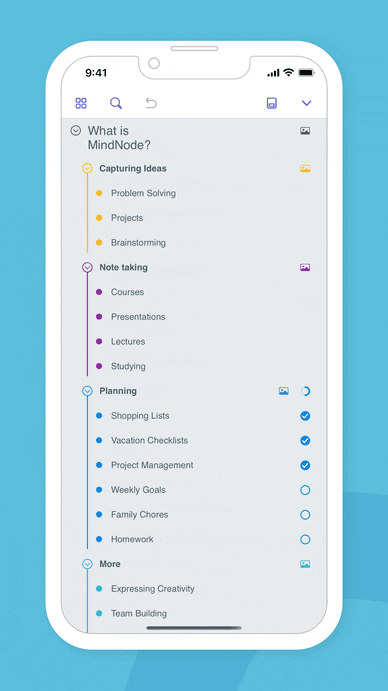 macOS
On the Mac, you can adjust the font size in the outline with the help of a simple keyboard shortcut: Command (⌘) + Plus (+) to increase the size, & Command (⌘) + Minus (-) to decrease the size. You can also find these options in the Menu bar, under View → Zoom → Zoom In & Zoom Out.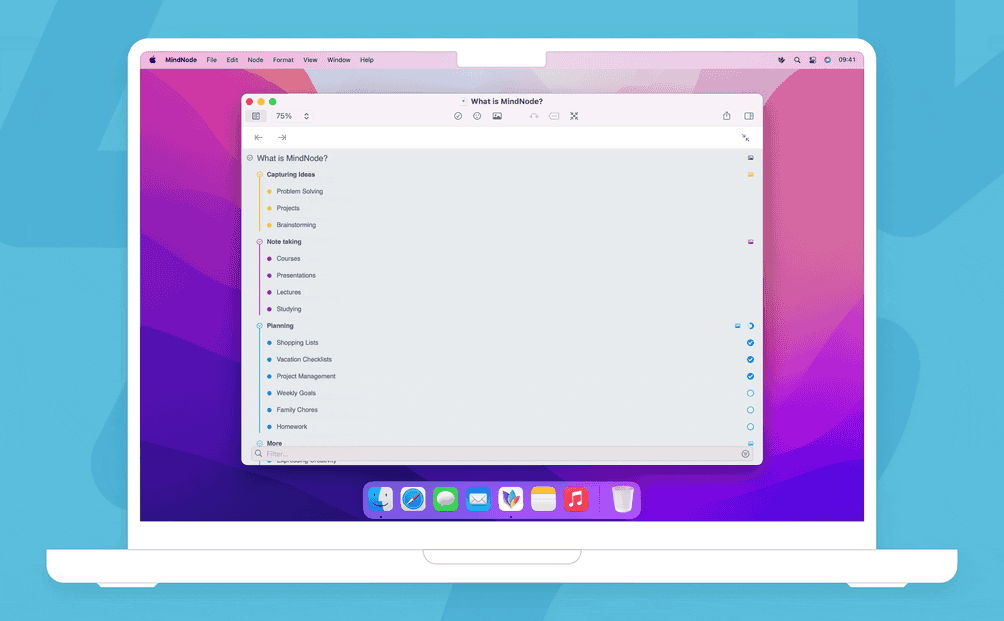 We've also made several other improvements in MindNode & fixed a few bugs in this update. For full details, check out our release notes.
This version is available now on the App Store, Mac App Store & Setapp, and requires iOS/iPadOS 14 or macOS 11.
Get MindNode
Download MindNode now and start exploring your ideas in a whole new way.