by Gregory Bondaruk on August 19, 2022
Hi Deepa, where are you from?
I was born and raised in Vienna and spent most of my life in this beautiful city.
What do you do at MindNode?
I'm currently the newest addition to the team and work in design. My primary responsibilities involve producing illustrations, animations, and other graphic-related work and I provide these wherever they are needed. Usually for social media, our website or the App Store. I also produce stickers for the app.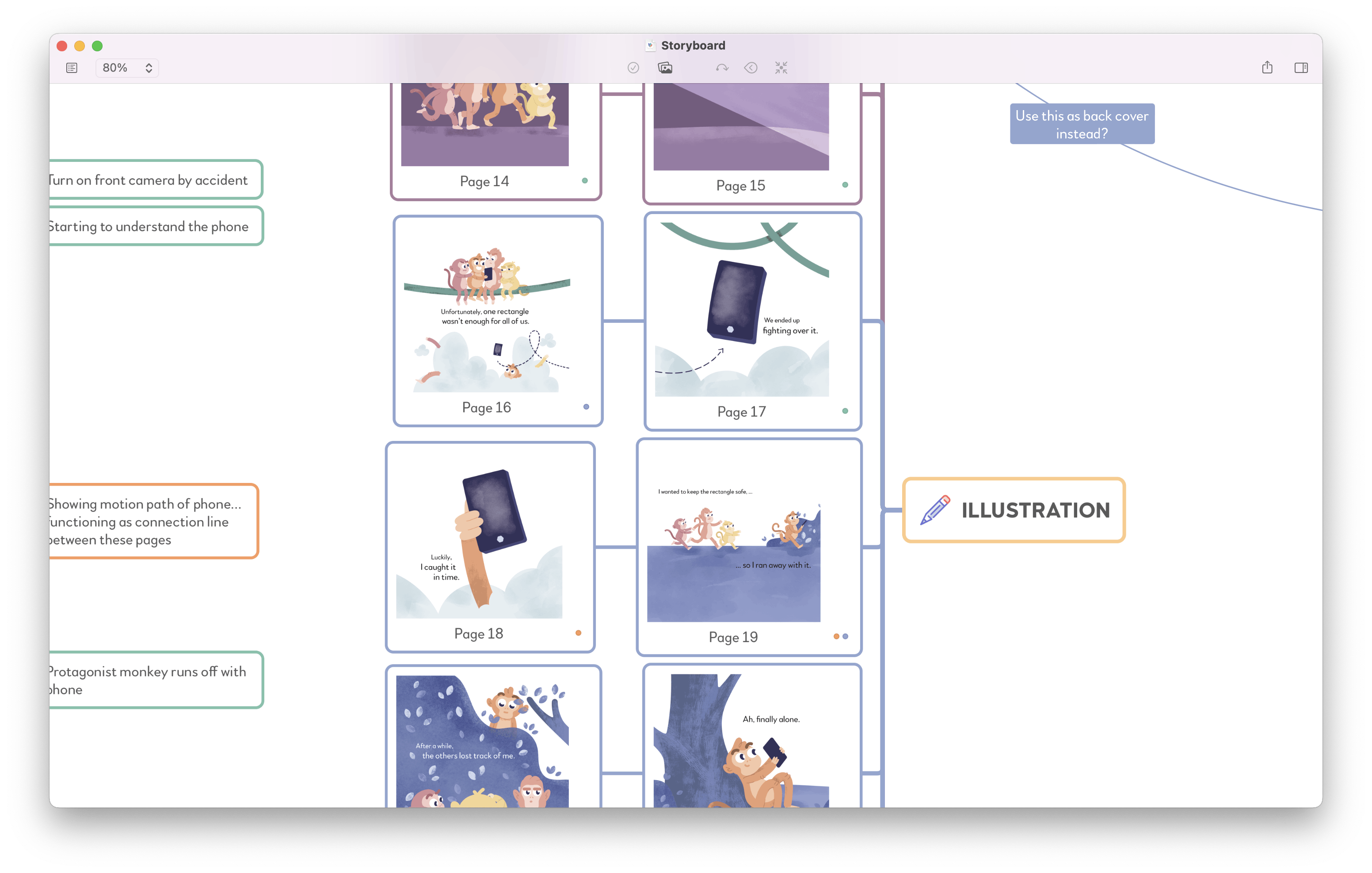 And outside of work?
One of my newer fascinations is fabric printing. I enjoy screen printing or linocut printing my artwork onto cotton or canvas before sewing them into tote bags or little zipper pouches.
How do you like to spend your weekends?
I recently moved into a new place, so right now the majority of my weekends are spent cleaning, organizing, and spending way too much time at IKEA. 
How you do start mind mapping?
On paper. I usually start scribbling and noting down things in a notebook and then switch to MindNode once the mind map is too big. 
How do you use mind mapping at work?
I prepare and redesign mind maps for our social media channels.
And personally?
I used MindNode to help me layout my university projects. They usually start out as normal mind maps but then evolve into bigger mood or storyboards.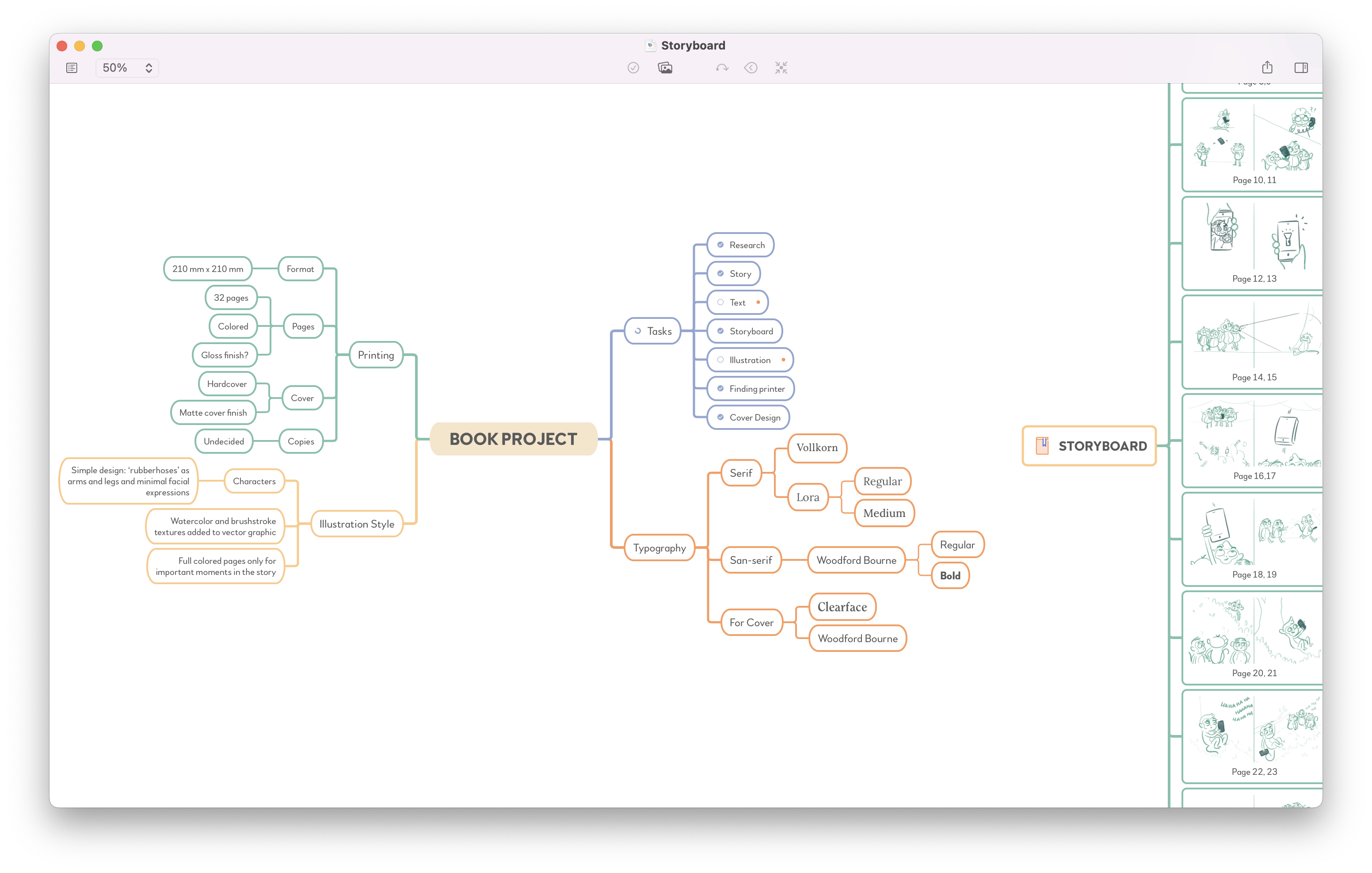 What are your favorite features?
Folding and unfolding nodes! I like all my digital spaces to be clean and organised the folding option helps me maintain this standard.
Get MindNode
Download MindNode now and start exploring your ideas in a whole new way.