Follow these steps to save your files to a specific location by default.
iOS

1. Open the Settings app
2. Scroll down until you find MindNode for iOS
3. Locate the entry "Document Storage"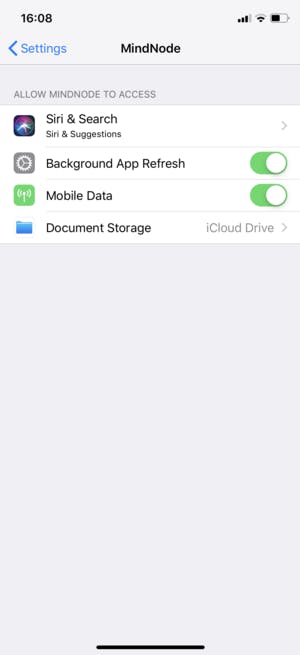 4. Select "On My iPad/iPhone" or the cloud storage provider of your liking.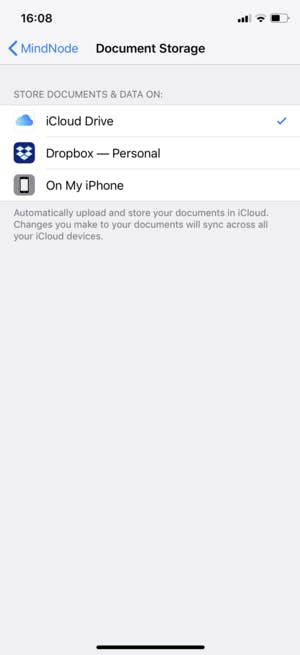 Note: Third-party providers like for example Dropbox only get displayed once you downloaded their app from the App Store. 
macOS

MindNode for Mac remembers the last location you saved to and creates new documents in this location.