by Gregory Bondaruk on January 20, 2021
Today, we're updating MindNode with a powerful, new outlining feature and a fresh look for the Outline. With this addition, Outlining and Mind Mapping are finally a unified part of your brainstorming process.
What is Outlining?
An outline is a hierarchical list that shows relationships in a tree-like structure. That might sound familiar, and with good reason, as mind maps are in many ways the same: visual representations of hierarchical relationships in a tree structure. Outlines and mind maps share the same underlying format but display information in a different dimension.
New Possibilities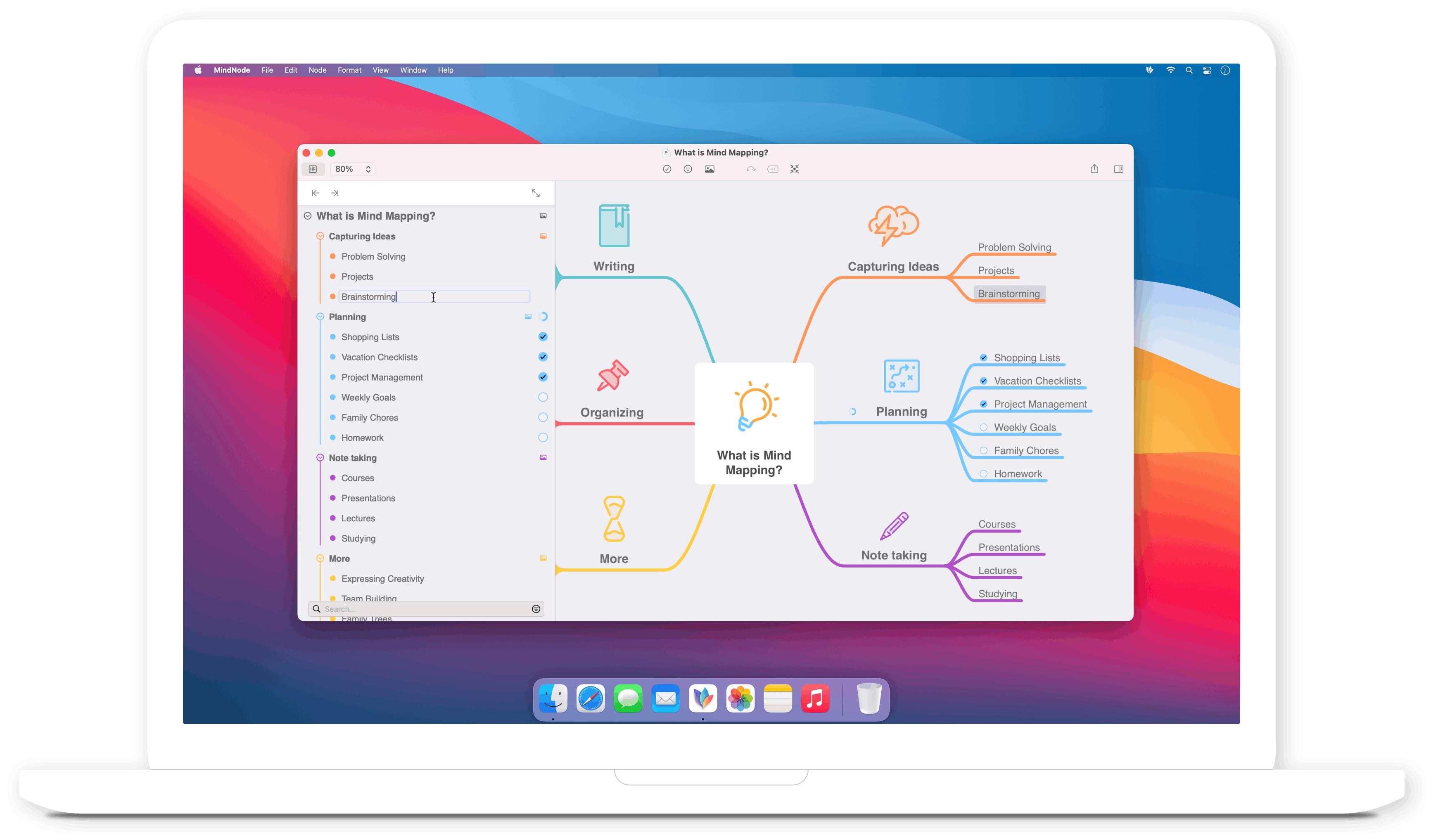 MindNode has had an Outline for a long time. Until now, it's been a great way to see your thoughts from another perspective. Today's update builds upon that by adding full editing capabilities. You can add, edit, remove and rearrange your Nodes directly in the Outline. This is an excellent way of brainstorming, particularly when you need a more organized, structured approach.
MindNode lets you instantly jump between Outlining and Mind Mapping. You can edit your mind map and outline side-by-side, or exclusively with the Full-Size Canvas or Outline. This flexibility lets you choose the method that works for you.
New Look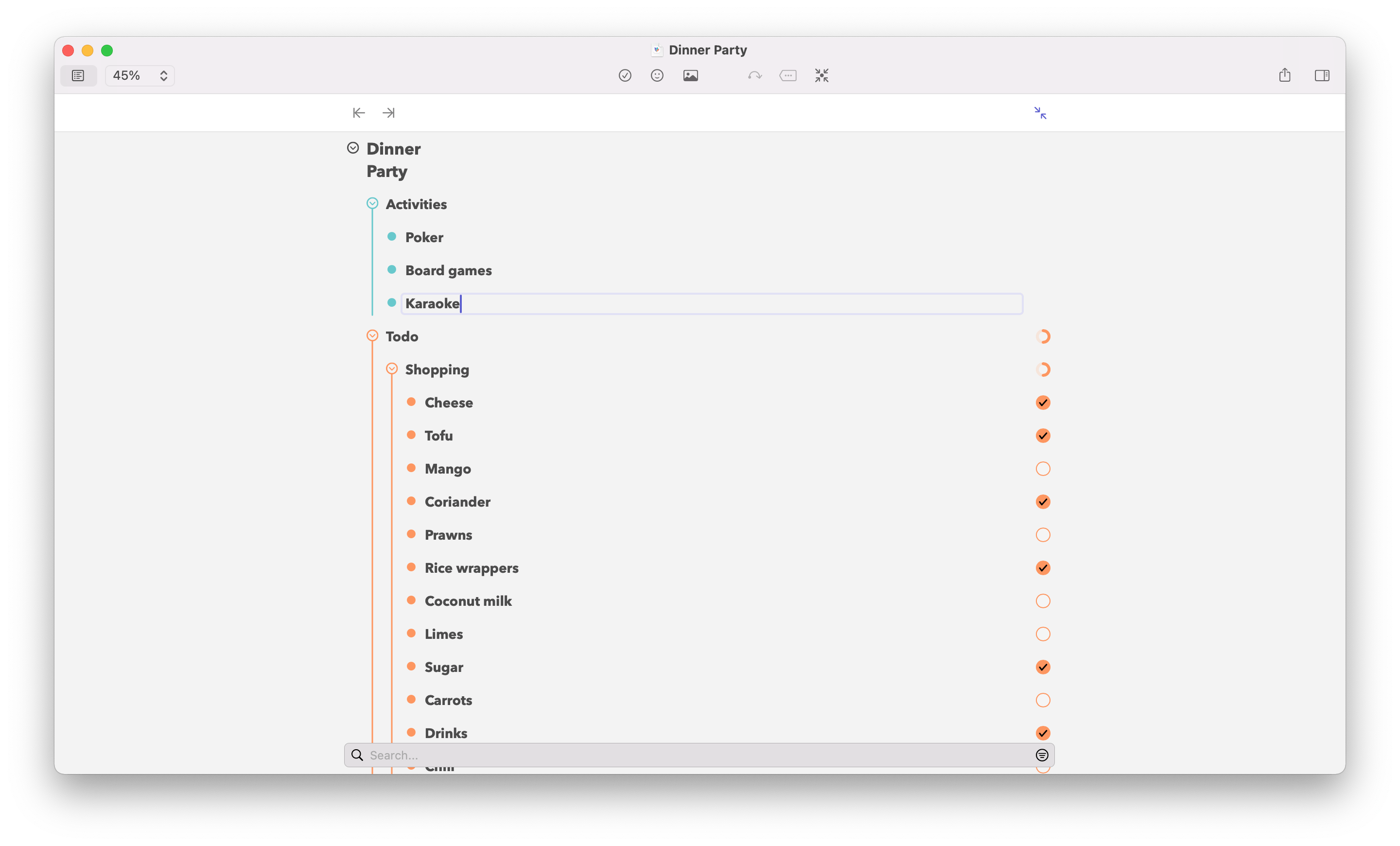 We've also updated the visual design of the Outline with a new, linear representation. It makes it easier to distinguish node levels, and identify the structure of your thoughts. The new visual design will also be available in the Free Editor.
Coming Soon to iPhone & iPad
Today's release is only the first step in our rollout of Outlining in MindNode. The next will be a release for iOS & iPadOS, coming in March. And we'll keep working on further enhancements like inline notes and improved Visual Tags throughout the year, as well as new mind mapping features.
Try it Now
Outlining in MindNode is now available for all MindNode Plus subscribers and on Setapp. New users can try it for free using our 14-day trial. If you have a Legacy License, you can enjoy an extended 6-month or 12-month free trial of MindNode Plus.