by Markus Müller-Simhofer on October 05, 2017
We have been releasing small hints about our next major update for some time now and today I'm finally able to officially announce what we have been working on for the last two years: MindNode 5 will be released later this year for iOS and macOS.
MindNode 5
MindNode 5 is an update packed with new features, enhancements and many small refinements to make working with MindNode even more productive.
We want to empower you to reach your goals and have an impact, where you think it is important.
Top-Down-Layout and orthogonal branches have been our most requested feature. They will ship with MindNode 5 and will enable you to use MindNode for new use cases, like organisation charts. Other new features include a brand new brainstorming mode and the adoption of many significant iOS 11 features.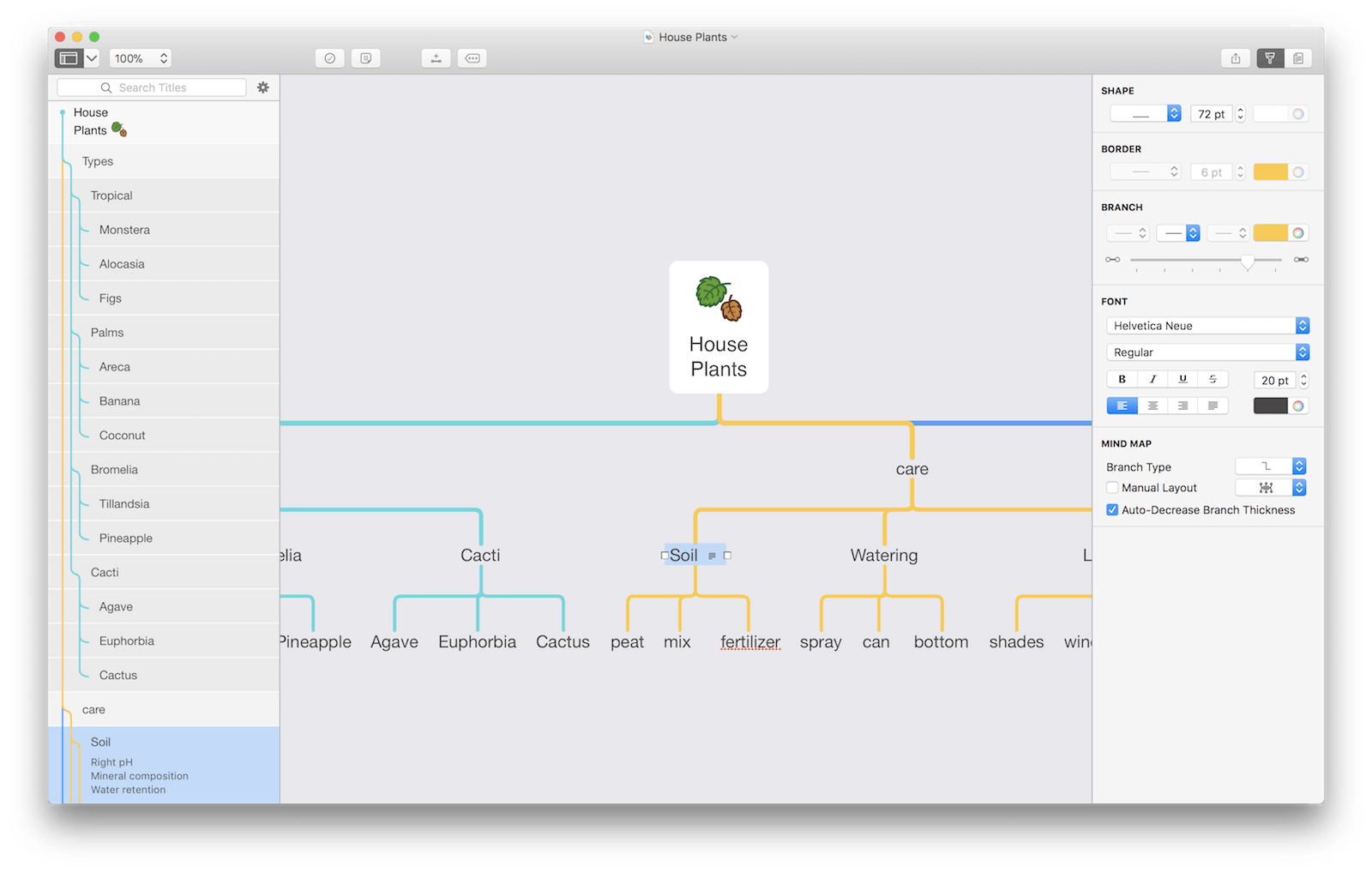 I'm personally very excited about how our new lightweight panel-based UI on iOS is turning out. As our initial approach didn't work out, we lost several months as we had to go back to the drawing board. But the effort was worth it and the new solution is a perfect fit for iOS 11 and the brand new iPhone X.
We will share more details in the coming weeks, but for today I'd like to update you on our new payment model.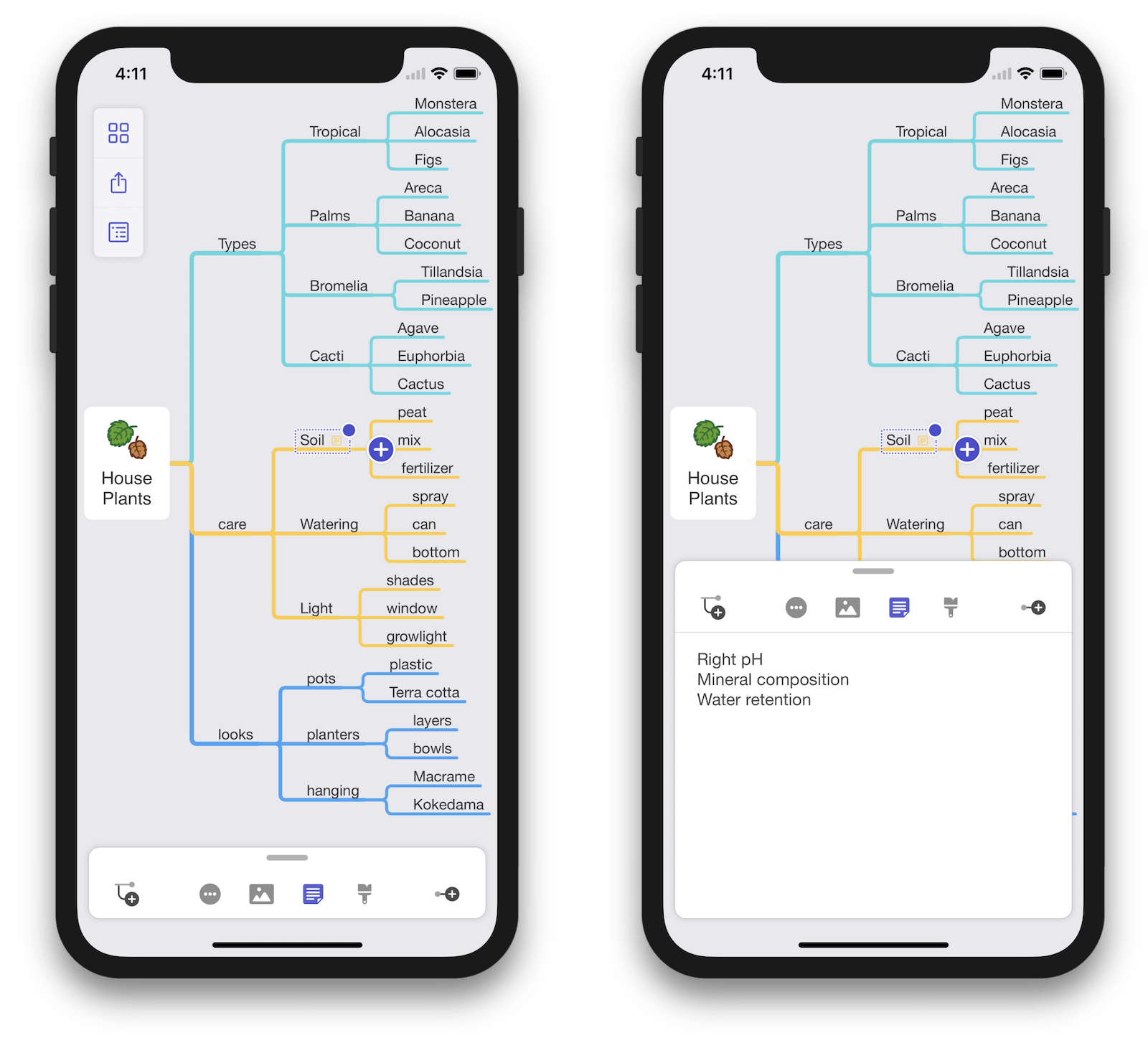 A new Payment Model
The goal of any business model discussion is to find a solution that is fair to the users and the team that works hard to create an excellent app.
MindNode will celebrate its 10 year anniversary next year and in those years the software business has changed a lot. The App Store revolutionized the purchase experience and brought many new customers to us. While many fellow indie developers had to give up developing their own apps, your ongoing support has enabled us to stay successful without outside funding.
Our current paid upfront model worked great for us all those years, but comes with several disadvantages on the App Store:
New customers are unable to try the app before purchasing and it's not possible to provide existing customers with discounted upgrades when releasing a new version. We learned about this the hard way when we released MindNode 2 for Mac in Spring 2015.
We observed with great interest how other developers moved to new business models. We had many very passionate discussions in the team about switching to subscriptions, staying with the current paid upfront model, and various models in between.
With the current structure of our user base and the way that you use MindNode, a subscription model is not the right way for now. That's why we have decided that MindNode will become a free app with In-App Purchases (IAPs).
The free version will allow the viewing of documents. All editing functionality can be unlocked with an In-App Purchase. Following is what this will look like in detail.
Viewer Mode
The free version doubles as a viewer for MindNode documents. If you only want to edit your documents on your Mac, but want to view them on you iPhone you can now do this without paying for the iOS version.
Full App
When you first download the app you can try all features during a free 14-day trial. If you are ready to buy you can unlock the full app using a one-time In-App Purchase (IAP).
Existing Customers
One of our main motivations to switch to a freemium app was to finally offer existing customers with a discounted upgrade. If you purchased MindNode 2 for Mac or any version of MindNode for iOS, you are entitled to a discounted upgrade.
And beyond that, all new customers since September 1st will be able to upgrade to MindNode 5 for free on the respective platforms.
NOTE: This offer is expired!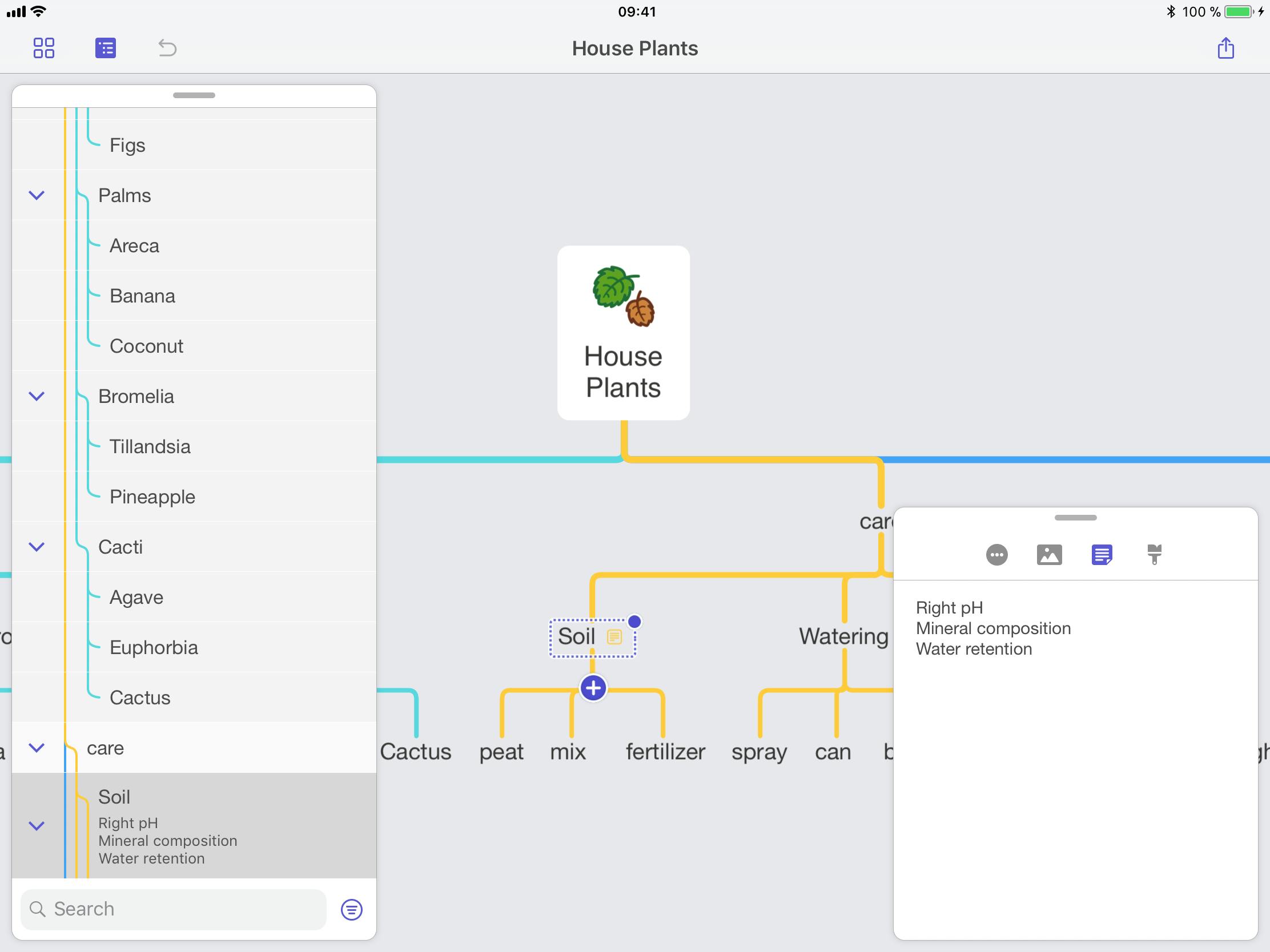 Let us know what you think about our plans and subscribe to our newsletter to be notified of more details as we get closer to release.