by Gregory Bondaruk on September 30, 2022
Hi Michelle! Where are you from?
I'm from Hong Kong, but I've called Vienna home for 6 years.
What do you do at MindNode?
My main responsibilities are all things social media and providing support to our users. Usually, I can be found researching, brainstorming or planning new content for Instagram. Lately, we've began incorporating new social media channels so I'm really excited to explore new concepts for that!
How about outside of work?
I'm a passionate home-cook and love to throw dinner parties for my friends. Any excuse to eat good and enjoy even better company.
How do you start your day?
My mornings start off with a quick workout, whether it be at home or a short run on the Wien Fluss. I feel this really gives me the energy boost to get out of the inital sleepiness. This is followed by a big breakfast and a giant mug of tea!
What does your vacation look like?
My ideal vacation is spent lazying around on a beach, somewhere in Greece. Nothing beats delicious, fresh seafood and the spectacular sunsets!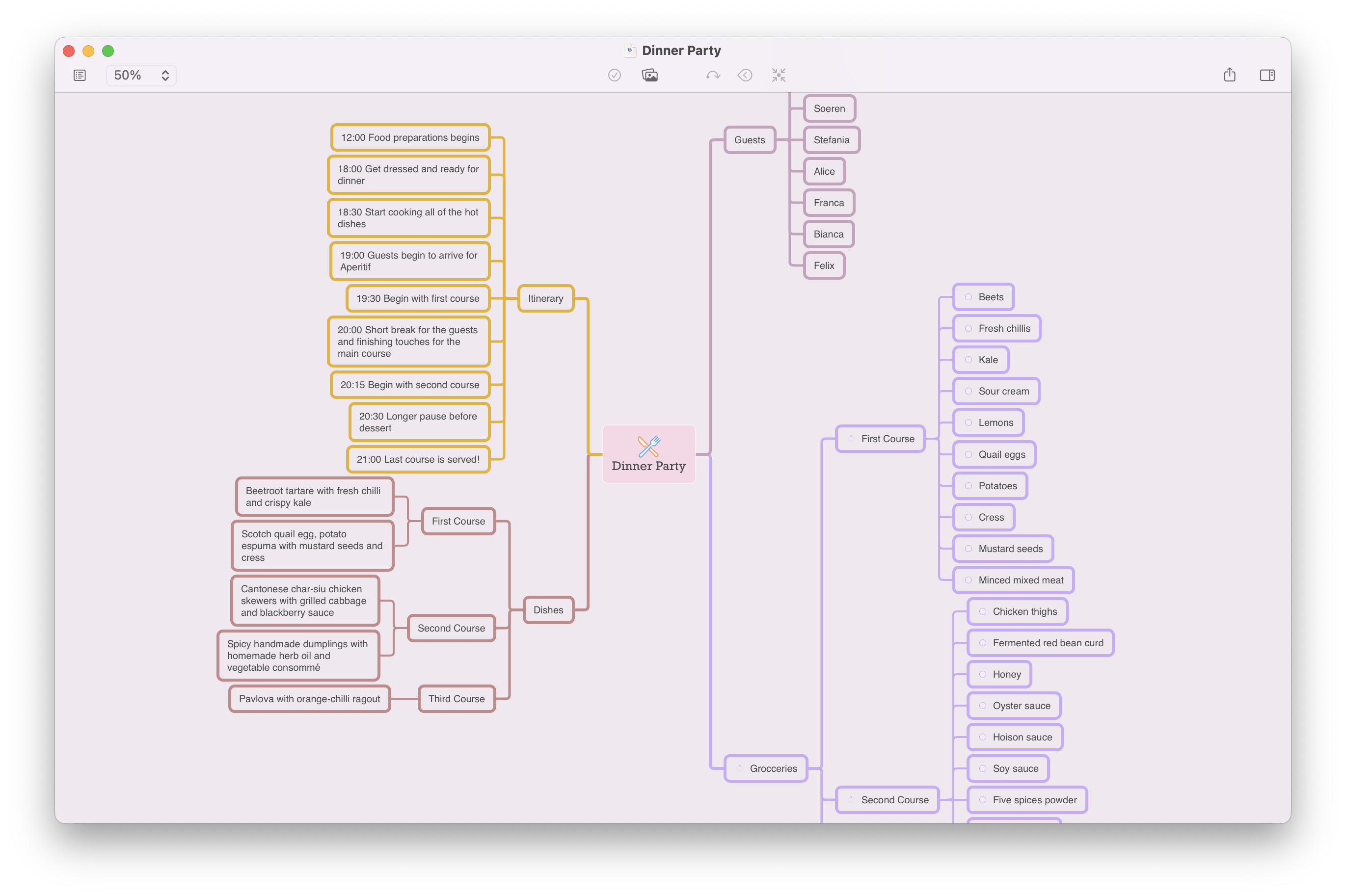 How do you use MindNode personally?
I love making lists and checking off my tasks! I start each day with a personal and professional to-do list, which I prepare the day before. It just adds structure and clarity to my mornings.
Professionally?
In contrast to my personal use, I actually create a lot of mindmaps for work. Especially when I plan social media postings and brainstorm different ideas for new concepts.
What got you into mind mapping and outlining?
I've also been a deligent list maker, so outlining came quite naturally for me! It is my favourite and most useful feature on MindNode. Mindmapping, on the other hand, took some getting used to. The idea of transforming my list in graphical way didn't make sense to me until I began utilizing it for other purposes other than list making.
Get MindNode
Download MindNode now and start exploring your ideas in a whole new way.