by Gregory Bondaruk on July 01, 2022
Hi Greg!
Where are you from?
I was born and briefly lived in the U.S. As a child I moved to Warsaw, Poland, where I grew up and finished high school. I went to the U.K. for university, after which I ended up Vienna, where I've now been for over a decade.
What do you do at MindNode?
I am responsible for marketing at MindNode. I take care writing content for our website, blog, newsletter & working with our social media team. I also keep in touch with the press, keep our promotional assets up to date, and work on spreading the word about MindNode and how it can be useful for anyone with an idea.
What do you do outside of work?
I like to stay busy in many ways. You might find me watching a movie, playing a game on my old Wii U, or trying out a new recipe in the kitchen. I stay active by running, swimming and going bouldering. I also like photography & consider myself an amateur beer brewer. During the winter I get in as much time as I can on the slopes, snowboarding.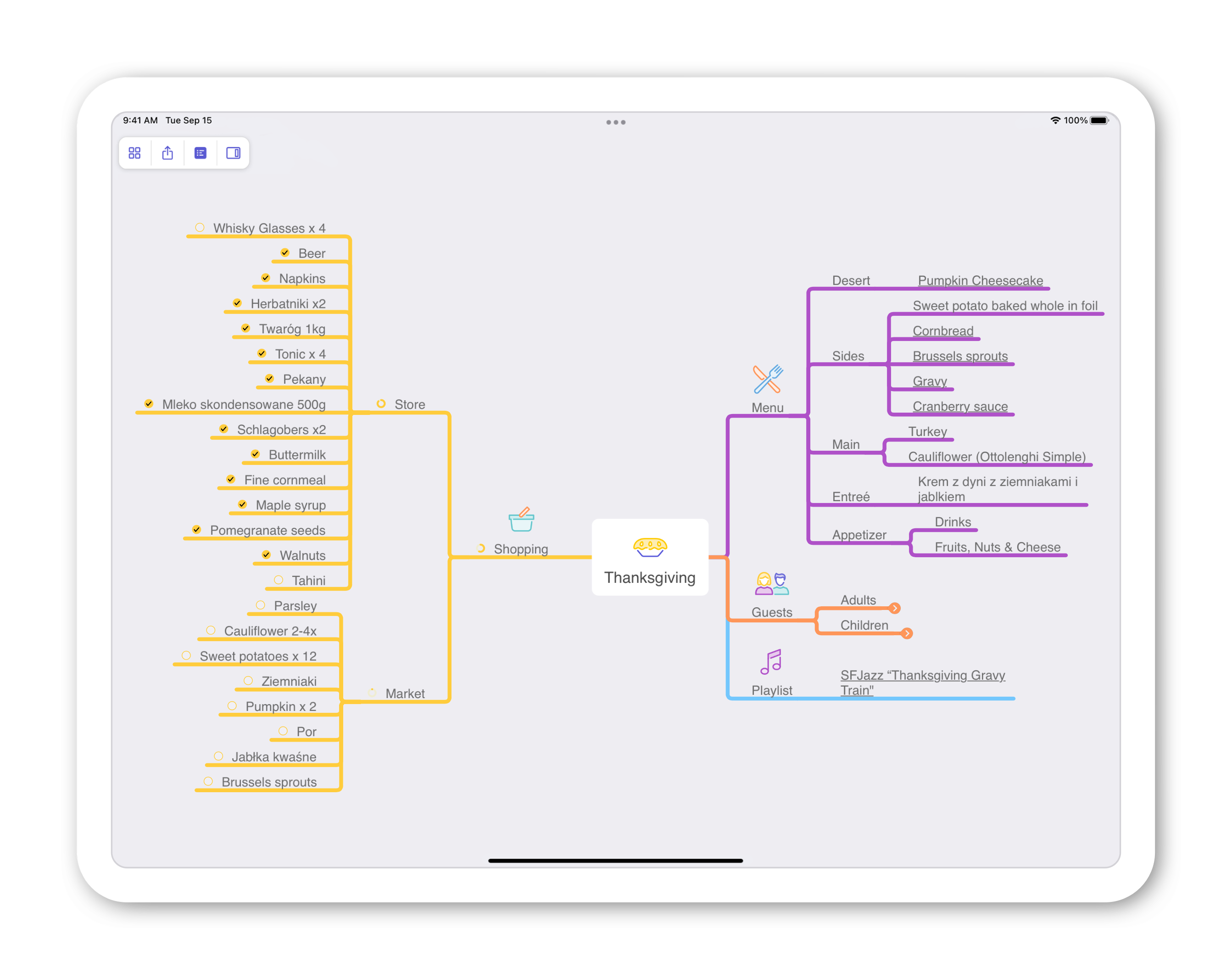 How do you take your coffee?
As a rule black, no sugar, filtered, but that depends on where and when. I like to try various methods of preparation, so I regularly switch between making a mokka pot, pour over, Vietnamese drip coffee, or an espresso when I'm at the office.
What do your weekends look like?
Every weekend starts with a visit to my local market in the morning, followed by a stroll through the city & taking care of any remaining shopping or perhaps going to a museum.
And your vacation?
My summer vacations are usually quite busy, focusing on one country or region and exploring as much as possible.
How do you mind map at work?
I use mind mapping as a brainstorming and project planning tool. Every campaign, blog post, newsletter, or even this interview starts out by mapping out what I want to accomplish or understand, and keep building from there.
And personally?
I first started using MindNode over 10 years ago as a student, and it helped me get through my coursework. Nowadays, I enjoy planning vacations and events.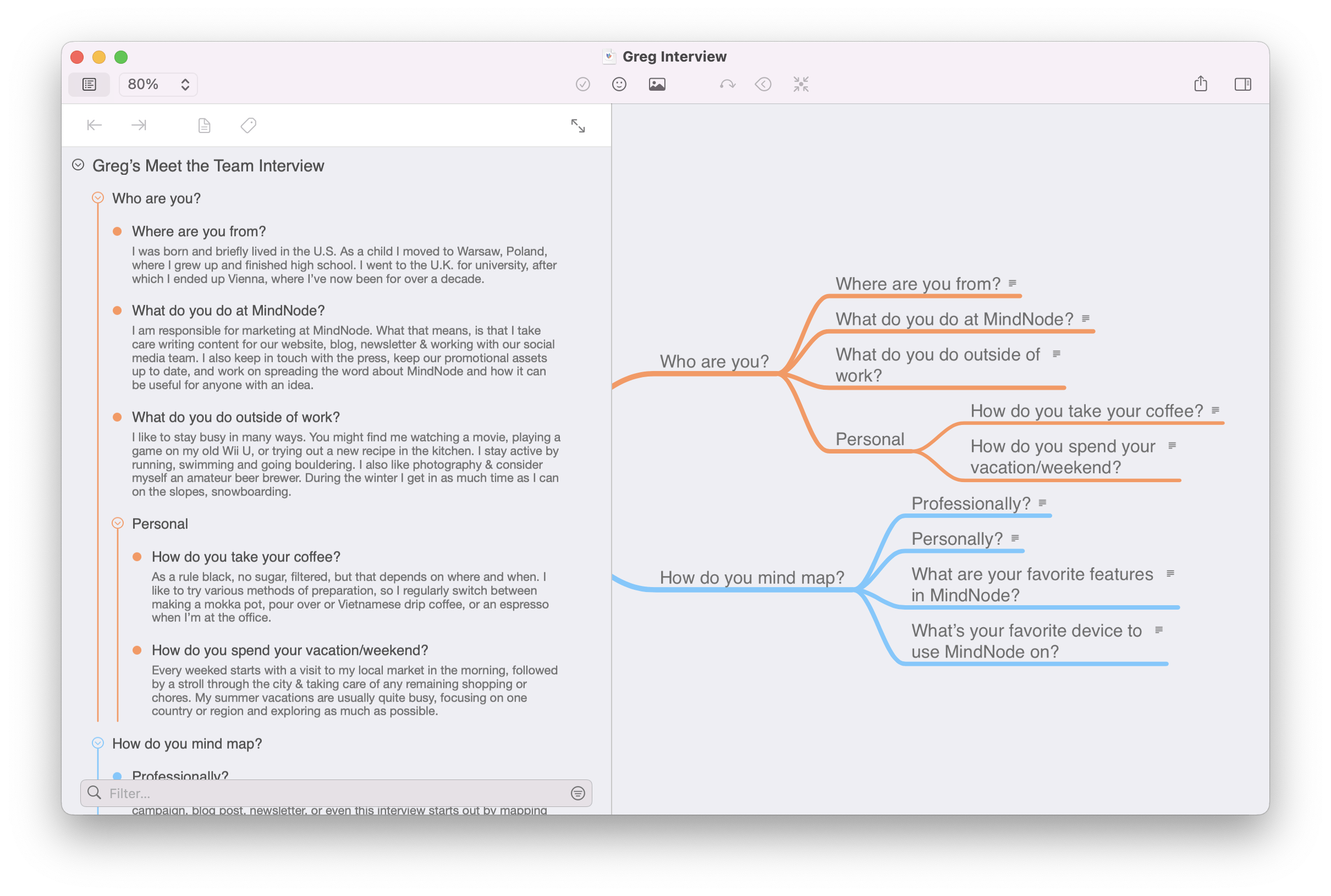 What are your favorite features in MindNode?
How easy it is to get started and start exploring an idea. Because it looks great, I hardly ever spend time customizing my mind maps. I'm also a fan of adding Tasks & Tags, helping me keep track of what I'm working on.
What's your favorite device to use MindNode on?
I mainly use MindNode on the Mac. I find it the easiest way to jot down something quickly. I also sometimes use my iPad to browse through an existing document. Scrolling and zooming to a particular branch feels very satisfying on the large touch screen.
Get MindNode
Download MindNode now and start exploring your ideas in a whole new way.