by Gregory Bondaruk on November 11, 2021
Hi Vanessa! Where are you from?
I'm from a small town near Munich, Bavaria, called Herrsching which is located directly at the beautiful lake Ammersee. But, I fell in love with Vienna the first time I came here 11 years ago, so I've been living here for 10 years now.
What do you do at MindNode?
I am responsible for Quality Assurance and User Relations.
What does User Relations mean?
User Relations, to me means having the privilege to be the person who actually has direct contact with the people we're doing all this for, you - our users. It's wonderful to get their instant reactions to the new features, and hear about their wishes and needs. I also always want to help them as best I can, be it via direct contact through one of our channels, or the support material on our website.
What have been one of your most memorable experiences in these roles?
Sometimes our engineering team manages to introduce bugs that are more like an Easter eggs and I really enjoy playing around with those. I remember one bug one of our freelancers introduced where the whole canvas started scrolling around by itself and it was great fun to play 'Catch the node!'. 'Unfortunately', the engineer also fixed it super quickly as soon as I told him about it. I miss that bug! 🐞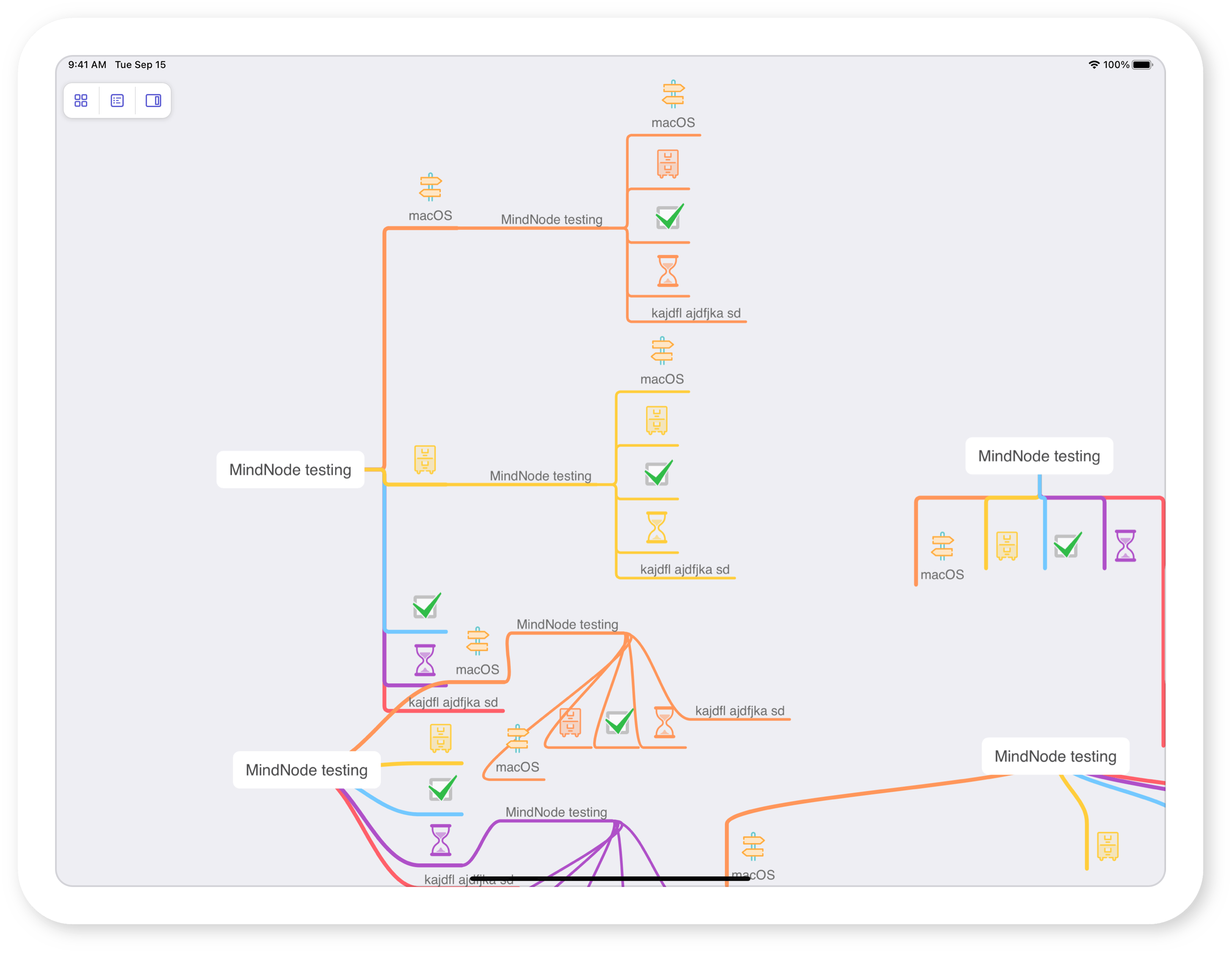 What does QA mean?
QA stands for Quality Assurance, which, in the case of MindNode mostly means software testing. It sounds kind of boring, but the way I see it, it's a bit like I'm the youngest child in a group of playing children. All of the others are trying to build stuff and my job is to play with it first and see whether it's actually fun and does the things it's supposed to do.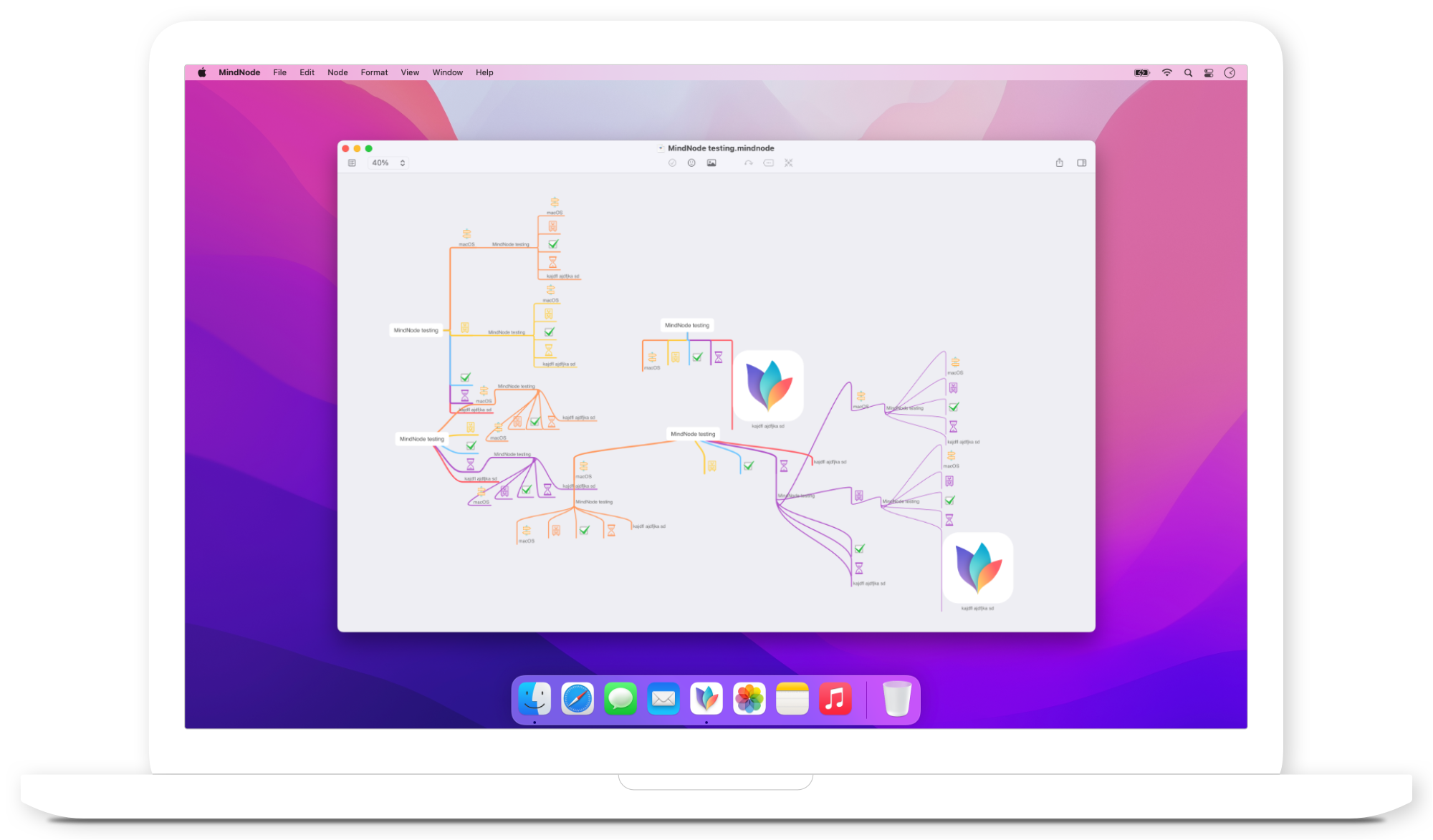 Vanessa's mind map may seem messy at first glance, but this is part of her process when testing new releases of MindNode.
What do you do outside of work?
I'm into everything around awareness, nature and psychology. The nature part, I guess, comes from the fact that I grew up in the country side with horses (legend has it I could sit on a horse before I knew how to sit on the floor), cats, dogs, chickens, … you name it. I'm also super into yoga (mainly Yin and Tantric Hartha Yoga), since I moved into the city, and any sort of crazy (and not so crazy) meditation. Psychology-wise I am currently doing a training in Gestalt Therapy. Besides all that I'm also part of the team the organizes the annual Buskers Festival in Vienna, where hundreds of artists show their amazing street art skills.
How do you take your coffee?
The first thing jumping to my mind here is a bag I have that says 'You drink coffee I drink tea darling'. So yeah, the first thing in the morning for me, if I can get it, will be a cup (or a 1000) of Darjeeling (first flush) with (oat) milk and no sugar. Also, I'm a huge matcha latte fan. And last but not least, living in one of the cities with the most renowned coffee cultures, where you can get a decent cup of coffee almost everywhere, I definitely have come to enjoy those two drinks in every size available (but never with sugar). 
How do you relax after work?
Cuddles with my two cats. A good book. Movies or a TV series. Lot's of music! A walk with my dog. Drinks with my friends. Cinema and concerts! Me, my mat, some incense, yoga and meditation. 
What's your favorite ice cream flavor?
My favorite ice cream flavor is matcha at the vegan ice cream store around the corner from the office.
How do you mind map at work?
Chaotically, when testing MindNode for a new release. Basically, hitting all buttons at once until something breaks, so we send a robust version to our users. Therefore, I have a lot of mind maps where I'm planning something, need to formalize a process and there are also tonnes of collections (knowledge, ideas, …).
And personally?
I loved using MindNode for my bachelors' thesis. I actually got extra credits for how well structured the paper was and I think this is hugely due to MindNode, and the fact that I outlined the whole thing in there. Then and again, a large collection of stuff jumps into my mind. And in general, every time I have to plan something, MindNode is my go to tool.
What's your favorite feature?
This is a really tough one. I think what makes MindNode so powerful is the combination of all of the features, and that the set grows with a clear vision provided by our CEO and the team. But if I'd have to name something I think it would be everything I can attach to a node. Especially notes and images help me a lot!