by Gregory Bondaruk on June 03, 2022
Who are you?
Hi, I'm Markus, the CEO, and founder of IdeasOnCanvas. I started developing MindNode in 2007 as a one-person project and have led the app's development ever since.
Where are you from?
I grew up in a small village in Lower Austria, about 30km outside Vienna. I moved to the capital during my computer science studies, where I still live with my wife and my two children.
What do you do at MindNode?
My role at the company has changed quite a bit in recent years. In the beginning, I did everything from writing all of MindNode's code to answering support emails and working with the press. Nowadays, I'm heavily involved in designing new features, leading the teams, and taking care of the business side of things. From time to time, I still write code, but only for smaller, internal side projects.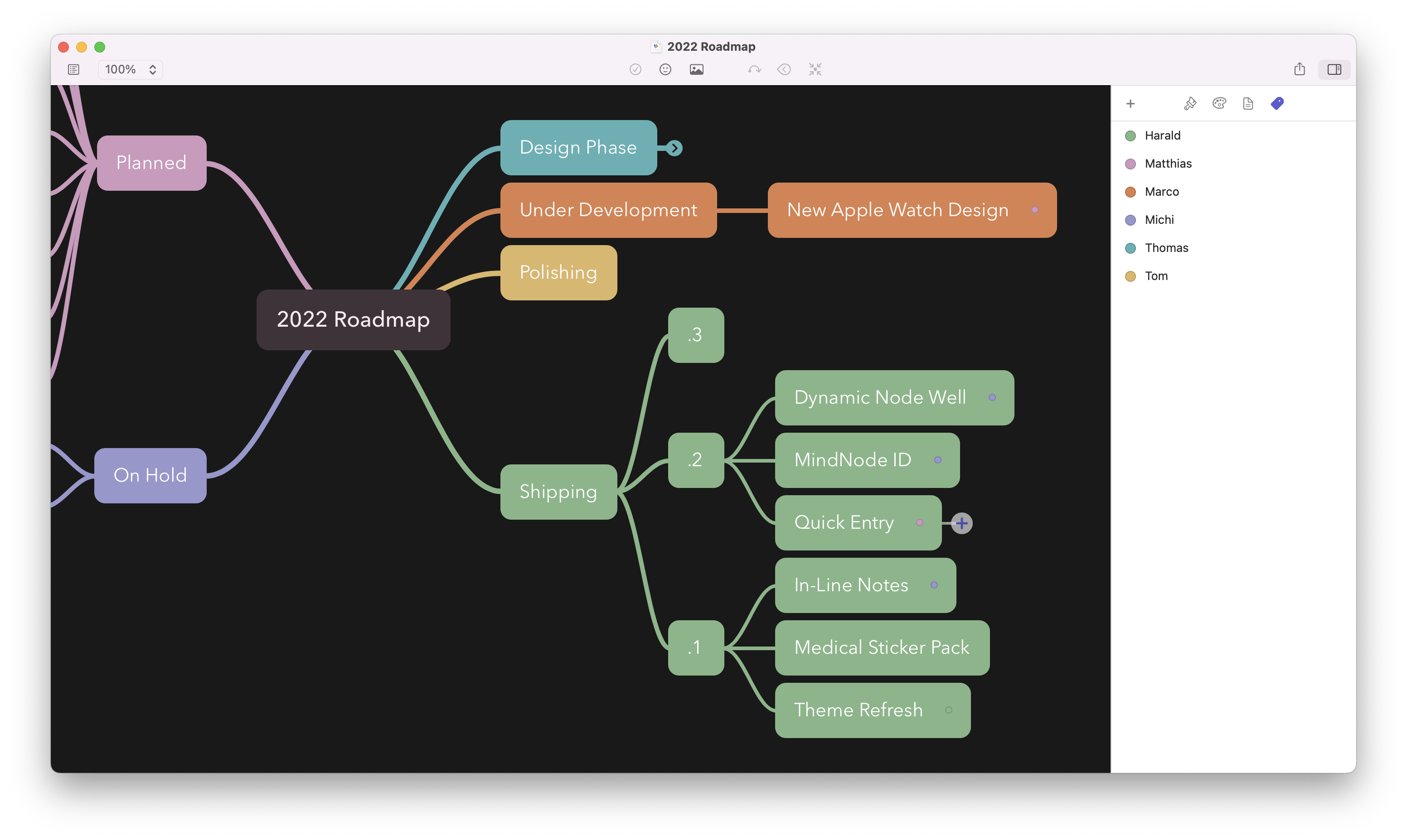 What led you to create MindNode?
MindNode was born out of a need to find a tool to collect and organize my thoughts. If you are interested in all the details, I recommend reading the blog post I wrote for MindNode's 10th anniversary.
What do you do outside of MindNode?
My life outside of MindNode focuses on my wife and our two children. During the week, I spend many afternoons at the playground watching after them. On weekends, we try to leave the city for trips into the countryside outside of Vienna. In the rare time I have for myself, I play piano, read books on my Kindle or play a video game. This year I also started to learn to play acoustic guitar.
I'm also a passionate skier and try to go skiing as much as possible. During winter, I sometimes take weekdays off to spend the day on the slopes.
How do you mind map?
Every project I start begins with a mind map in MindNode. I have many mind maps that I've been using for years and keep opening almost every day. For example, I have a document tracking the MindNode roadmap or one I use for team meeting presentations.
I also make heavy use of MindNode to organize my week. At the end of each week, I update my mind map with all planned meetings and todos for the following week. You can find an example in the image inserted below.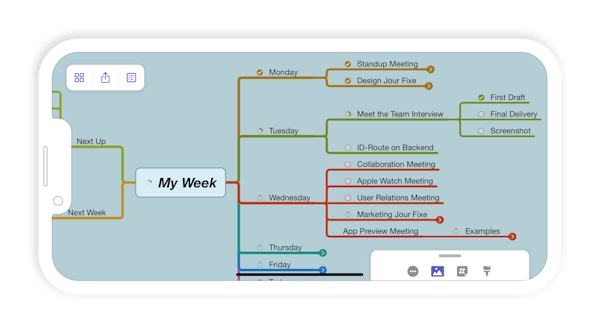 Mind mapping also plays a huge part in organizing my private life. I use it to plan vacations or birthday parties. One of my oldest personal mind maps is my luggage packing list, which I've been using for over ten years.
What is your favorite feature?
It's probably not a specific feature I like most, but the overall simplicity the app has maintained over all those years. Whenever my brain is flooded with ideas, I always jump into MindNode and write down every single crazy thought. Brainstorming in MindNode always helps clear my mind and discover the next step.
What's your preferred device to use MindNode on?
My preferred device is constantly changing and depends on the situation. I was a very heavy iPad Pro user last year, but I have used MindNode more and more on my Mac since I got my new MacBook Pro. I use the iPhone version frequently when taking notes during meetings and capturing a quick idea when not at my desk.
Get MindNode
Download MindNode now and start exploring your ideas in a whole new way.