by Gregory Bondaruk on December 02, 2021
Hi Marco! Where are you from?
I'm from Austria – which is to say: from all over the country. I was born in Salzburg, raised in Vorarlberg, but now I live in Vienna for half my life already.
What do you do at MindNode?
I'm part of the engineering team, which means I sit at my Mac all day to implement new features and squash bugs across all of the different parts of MindNode. That includes the macOS and iOS apps, as well as a bit of server-side code.
Since I started working on MindNode in March 2020 – quite an interesting time to switch jobs with lockdowns and remote work and all – I put a lot of time into MindNode's outline feature. Besides that, I worked on various other parts of the app, but I still don't know all of the codebase, so there's something new to learn all the time.
Of course, working on an app of this size is a team effort and that involves a lot of communication with other members of our awesome team on a daily basis.
What do you like to do outside of work?
When I'm not working, I'm mostly spending time with my family. My wife and I have a son and a daughter, which means our weekdays are pretty much taken up by work and looking after the kids. On weekends, we often ride our bikes or meet friends – mostly outside, since Vienna has so much to offer for spending your free time.
Apart from that (mostly meaning: when the kids are in bed 🙃), I enjoy playing video games, reading good sci-fi books, listening to podcasts (mostly tech and programming stuff), or watching the occasional TV show. Sometimes I can even get myself to go for a run!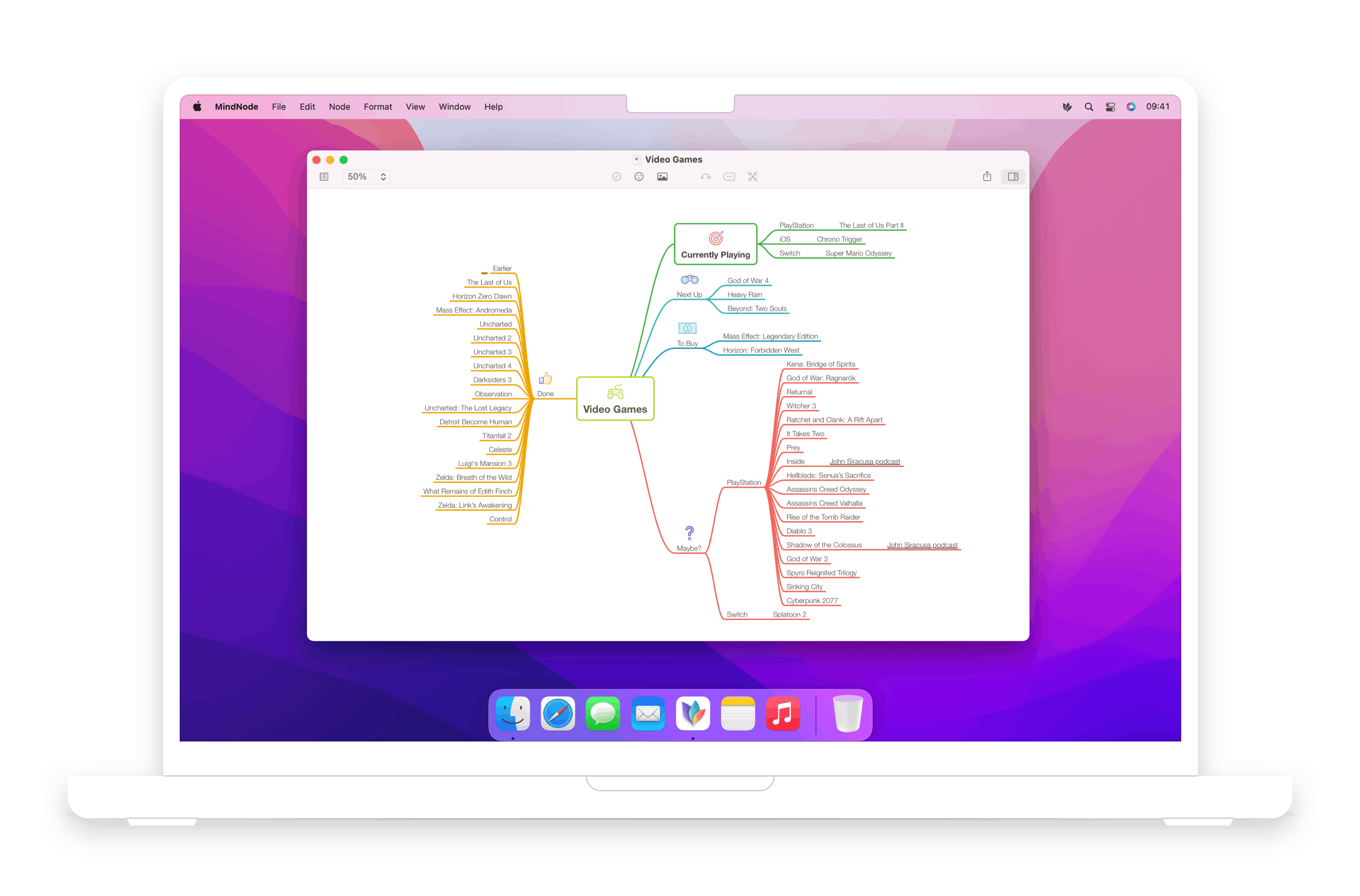 What are your favorite video games?
That's a tough question, because there are so many good games that I've played. But if I have to go with a single answer, I'd say the Mass Effect trilogy (which is technically three games, but come on). Oh, and Horizon: Zero Dawn.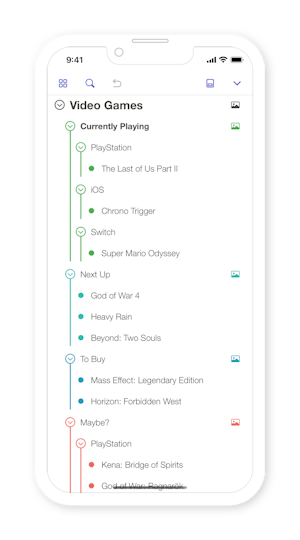 How do you take your coffee?
Not at all – I'm not a coffee drinker. This sometimes makes for tricky situations when I'm the last one at the office because I can't make heads or tails of our coffee maker and I never can remember how to turn that beast of a machine off.
How do you mind map at work?
For work, I have two documents open at all times: one where I keep notes on everything I'm currently working on or planning to work on, and a second one to daily document what I actually did work on. Also, I learned to love mind maps for taking notes during meetings because their two dimensional layout makes it easy for me to orient myself to, for example, add more information to things someone said earlier.
And personally?
As strange as it might seem given my technical interests, I don't use my Mac, iPhone, or iPad all that much apart from work. What I currently do use mind maps for are for keeping notes on what Christmas presents to get for my kids, and keeping track of all the video games I want to play.
What are your favorite features in MindNode?
I really do like the outline as a complement to the mind map. Brainstorming or building up a structure of related ideas is something that I prefer to do as a two dimensional mind map, but adding more details to an existing structure is something that I prefer to do in a linear outline.
Apart from that, I really like that just jotting things down in MindNode in whatever order they spill out of my head somehow always results in something that looks good. The way the layout just works itself out and different colors are used automatically really go a long way to get a document that is understandable not just for myself, but even for others.
And then there are even more features that I really like, but we aren't finished with them yet, so you'll have to wait and see for yourself 😉
Get MindNode
Download MindNode now and start exploring your ideas in a whole new way.