In order to share your MindNode Plus subscription with your family members, your devices need to be running macOS Big Sur 11.0.1, iOS 14.2, or later.
Activate family sharing
Start by setting up family sharing.
Next, ask your family member to download MindNode on the same platform (so either iOS or macOS) that you originally purchased MindNode Plus on. (You can find this information in your Purchase History under 'More' next to your MindNode Plus subscription.)
They can now use MindNode on every device associated with their iCloud account.
Existing Customers
Existing Customers will have to manually turn on Family Sharing for MindNode Plus:
On Mac:
Open the App Store app and click on your name in the bottom-left corner
Select 'View Information' in the top right corner of the window (this might require you to sign in again with your Apple ID)
Scroll down to the 'Manage' section and click on 'Manage' next to 'Subscriptions...', on the right side
Find MindNode and click on 'Edit' next to it on the right
Now check the box 'Share with family'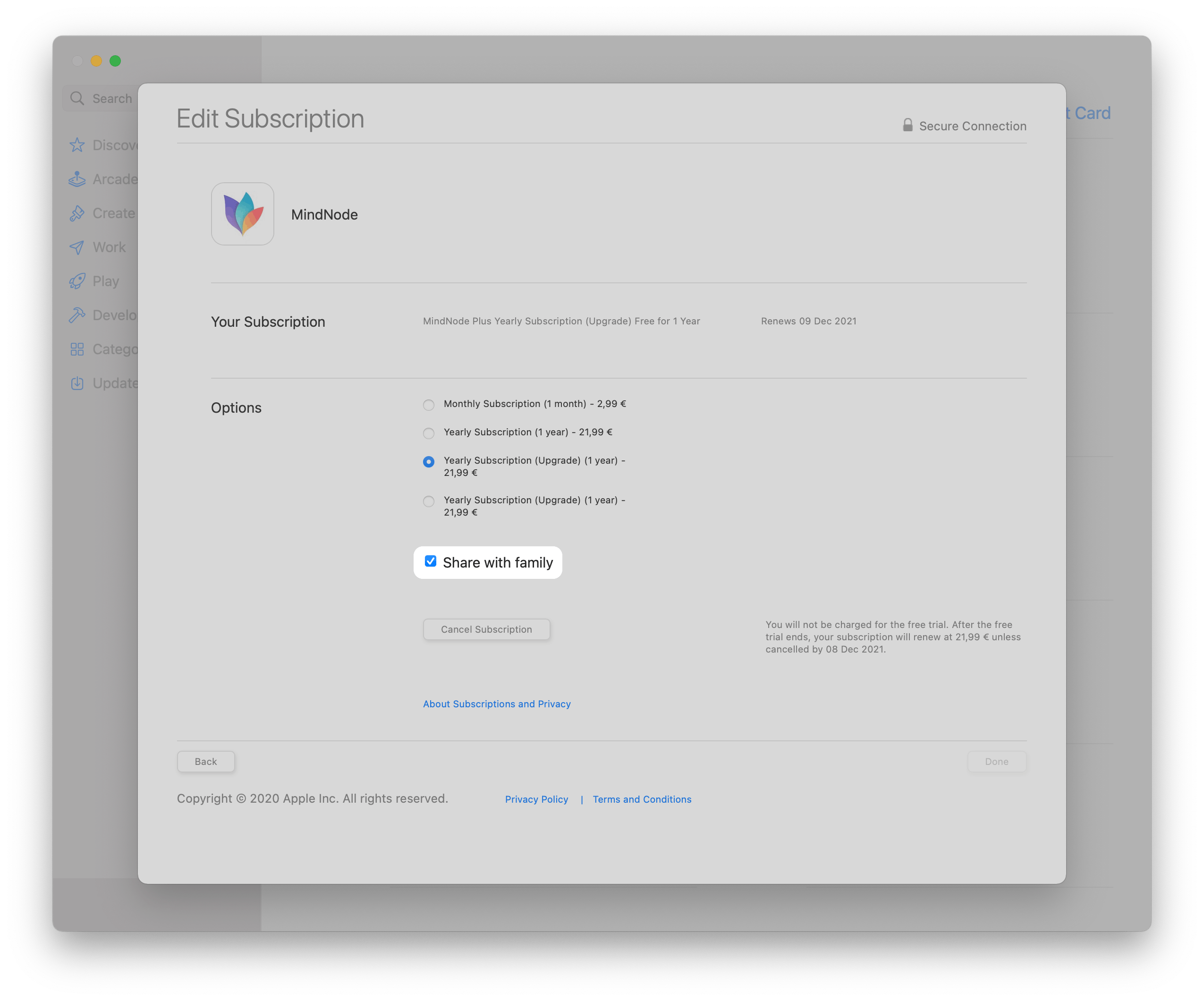 On iOS:
Open the Settings app
Tap on the topmost entry to open your Apple ID settings
Tap Subscriptions
Select MindNode
Toggle 'Share with family'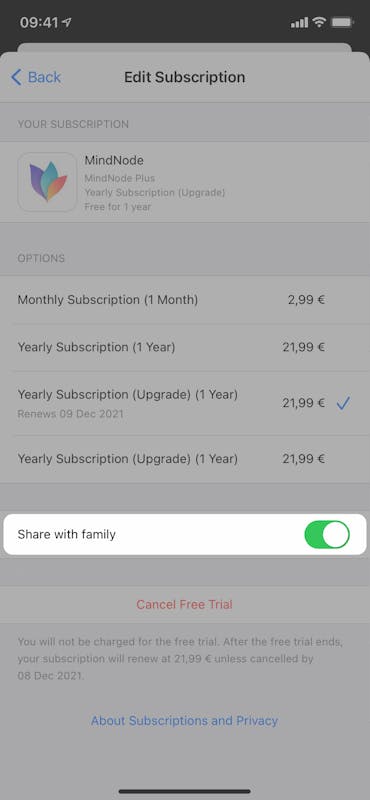 Should you experience any issues, please don't hesitate to contact support@mindnode.com. We're happy to assist.